West Coast Dog Cat Rescue
1274 W. 7th Ave.
Eugene, Oregon 97402
Phone: 541-255-4955
West Coast Dog Cat Rescue WCDC began as a program to find homes for hard-to-place cats from Lane County Animal Services by using PetSmart as an off-site adoption center. In 2007, WCDC was incorporated as a 501c3 group and began assisting the people of Lane County with both cats and dogs. As a No-Kill program, we fully support and practice the philosophy of saving all adoptable and treatable pets. Our mission is to provide care and peaceful living environments for abused, handicapped, neglected, abandoned or aged pets with the ultimate goal of finding them permanent homesno matter how long it takes! WCDC is also active in reducing feral cat numbers through Trap Neuter Release programs, in addition to spaying and neutering all companion pets.
Directions and map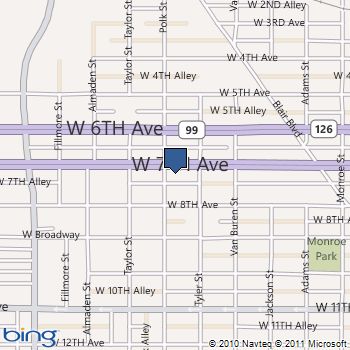 Note: PO Boxes will not show correctly on the map below.