The Humane Society of North Myrtle Beach, INC
North Myrtle Beach Animal Shelter
409 Bay Street
North Myrtle Beach, South Carolina 29582
Phone: 843-249-4948
The mission of the Humane Society of North Myrtle Beach is to find safe and permanent homes for abandoned animals, strive to reduce the overpopulation of dogs and cats and to help educate the community about pet responsibility. Core values: ï?· To help ALL animals- Great and Small ï?· To feed the starving, and give shelter to the homeless ï?· To minister to the sick and ease the main of the injured ones ï?· To tend to the weak and helpless, and make each one as safe and comfortable as possible for as long as they may be in our care ï?· We will give them our time and loving attention and try to take the sadness and pain away from their frightened eyes ï?· We will socialize them with other animals and help them to trust and interact with human beings ï?· We will dedicate ourselves to finding loving and permanent homes for all in our care ï?· We will sterilize every animal adopted from our shelter in an effort to decrease the overpopulation of unwanted animals ï?· We will respect our furry friends and the community in which we serve and serve each one humanely and professionally.
Adopt a pet
from The Humane Society of North Myrtle Beach, INC
Directions and map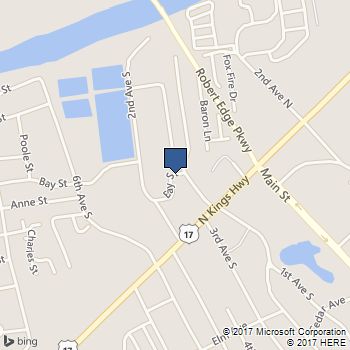 Note: PO Boxes will not show correctly on the map below.