Table Mountain Animal Center
4105 Youngfield Service Road
golden, Colorado 80401
Phone: 303-278-7575
Fax: 303-278-8552
Founded in 1976 by an intergovernmental agreement, originally, the Jefferson Animal Shelter served as the impound facility for unincorporated Jefferson County and the cities of Arvada, Lakewood and Wheat Ridge. After years of success, the Jefferson Animal Shelter reevaluated its mission and goals in 1994 to accommodate growing demands on the facility and changes in the external environment. As part of the reevaluation, the shelter changed its name to Table Mountain Animal Center (TMAC). With the new name came expanded services, more efficient operations and greater public outreach, including the addition of the City of Golden as a member agency.

Decreased funding for services and the rapid growth of the communities it served led the Center to establish a charitable arm to help raise philanthropic support for the Center's programs. In 1994, the Table Mountain Animal Center Foundation was founded and granted its 501(c)(3) status.

Today, the Center is one of the leading adoption facilities and educational resources for animal care in the state of Colorado, serving the communities of Golden, Morrison, Mt. View, Edgewater, and Westminster as well as those mentioned above.
No pets found on this shelter
Directions and map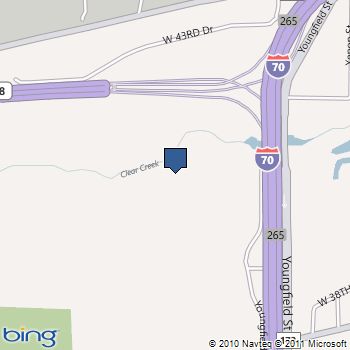 Note: PO Boxes will not show correctly on the map below.