Ingham County Animal Control and Shelter
600 Curtis St.
Mason, Michigan 48854
Phone: 517-676-8370
Ingham County Animal Control is dedicated to protecting the community from dangerous and nuisance domestic animal related problems. There are six Animal Control Deputies. These deputies are each sworn in by the Ingham County Sheriff to enforce certain laws of the State of Michigan and the Ingham County Animal Control Ordinance. Dispatchers take your calls between 8:00am and 9:00pm Monday through Friday. On Saturdays two deputies and dispatcher are taking complaints between 8:00am - 4:00pm. There are four kennel staff in charge of making sure all the pets are clean, watered and fed daily. In the office, three clerks will assist you finding your lost pet or with the purchase of a new pet. Dog licensing is also available here.
Adopt a pet
from Ingham County Animal Control and Shelter
Directions and map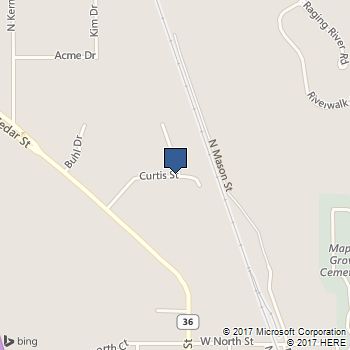 Note: PO Boxes will not show correctly on the map below.