Cat Help and Rescue Movement (CHARM)
P.O. Box 62471
phoenix, Arizona 85082
Phone: 602-470-0131
C.H.A.R.M., Cat Help And Rescue Movement, Inc. was born in a meeting of some like minded ladies at an animal rights meeting in Phoenix, AZ.. Although they all shared a love and respect for all creatures, they perceived a very definite need in the community for a group that would help the millions of cats on the streets. At that point the only group helping was ASPCA and they would pick up and deliver to shelters. The animal rights group gave exposure to a thing called fix and release used with great success in England. C.H.A.R.M. duplicated this process and was the first group to perform fix and release of feral cats in Maricopa County history. This still on going activity is entitled Project Street Cat.

Our major program is Project Street Cat; which we initiated in 1990. This project involves doing one fix and return site after the next. It also includes follow up in these areas. Fix and return means we go to the residence or business that has called us and trap the feral cats there. The cats are brought to a full service veterinary clinic where they are checked for disease, spayed/neutered, vaccinated for rabies and upper respiratory viruses, and microchipped. We have used the AVID microchip system since 1994 with tremendous results. We get our animals back when they end up in shelters or clinics and are able to track problems in our areas in this way. This year alone 36 animals came back to us through the use of microchips.

We work only on a donation basis and the need is much greater than our current resources as there are several million cats on the streets or Maricopa County. We have been in business for 12 years and depending on funding have spayed and neutered averaging 500 animals a year.
No pets found on this shelter
Directions and map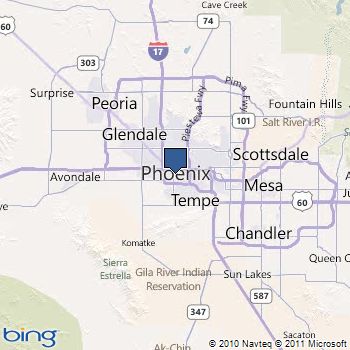 Note: PO Boxes will not show correctly on the map below.