Animal Care Clinic
El Sobrante Animal Shelter
3340 K San Pablo Dam Rd
El Sobrante, California 94803
Phone: 510-222-9966
My name is Crystal Dyrdahl, im the lead tech/manager here at Animal Care Clinic in El Sobrante California. This is a full service veterinary hospital. At times we do rescue cats and dogs who are in need of medical attention, i.e, parvo, hit by car, fractures, ect. When their owners can not pay for their pet's needs, ACC will step in, rescue the animal and provide medical and/or surgical care untill he/she is ready to find a home. This is were I hope you come in to help us. Being able to place these animals pics and bio's on your web site and then to all the others will increase these animals chances of finding a great home. All of us here at ACC become bonded with our furry friends during their treatment and recovery, we want nothing more but to find an amazing and loving home for all of them.
No pets found on this shelter
Directions and map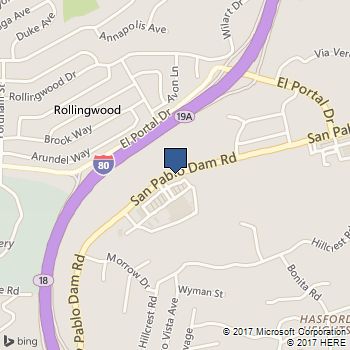 Note: PO Boxes will not show correctly on the map below.