Like any other pet you would like to have around in your home, pug dogs are really special beings, so you must treat them as such. As a dog owner, it is very important to get well informed about the breed you want to get home so that you can better understand its needs and requirements.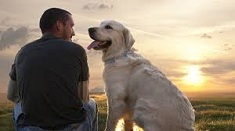 Do not take a pug if you are not sure this is what you really want. He will not be happy staying at home all day long without anyone there to keep him company. You need to show him that you care, as you normally do with a family member as this is what your dog will be from now on.

First, you have to remember that having a dog is having new responsibilities. Then, there are a few things about pug dogs that you have to take into account. Think about disadvantages too and see if you can handle them.

Of course, it is really fun to have a pug because these dogs:
* Are a toy breed - so they are friendly, good comedians and have a wonderful character.
* Are usually non- aggressive
* Are great with kids
* Adore humans, that is why they are very good companions
* Adapt well to different situations and to traveling conditions
* Are Smart and willing to learn

On the other hand, you should also know that:
* they can have a lot of health problems
* they are not outdoor dogs
* they shed a lot
* they snore and sneeze really often and loud
* you have to pay attention to their diet because they tend to gain weight fast

Pug dogs do not need much to be happy. You just have to keep in mind a very important list of dos and donts and you will have the best friend ever.

Dos:
* Take your time and find out more about this breed. Maybe talk to a breeder before taking the pug home. There are several Pug Clubs that can offer extra information.
* Brush them daily and clean the wrinkles. It will help you keep them healthy and also very relaxed.
* Check teeth, eyes and ears on a regular basis. This way you will prevent some medical problems from occurring.
* Respect diets and make sure they do physical exercise so that you can prevent weight gain.
* Clip nails every two weeks to make them feel comfortable and avoid hurting the paws.

And donts:
* Don't get a pug unless you are ready to change your life style according to the arrival of a new family member.
* Don't leave pug dogs alone for hours. They will hate that.
* Don't let them outside for a long time. Heat and humidity can cause serious medical problems.
* Don't use them as watch dogs. They will certainly fail, because they like people and they like getting attention.
* Don't feed them with leftovers! They can cause serious digestive problems.

Pug dogs can be wonderful companions and amazing friends that will never let you down, but you need to take all the above into consideration and act accordingly, in order for them to have a happy and healthy life.
If you enjoyed this article please take a look at our Pet Tips and Information Archive.