Dog Park details for Darden Towe
Darden Towe
1445 Darden Towe Park Road
Charlottesville, VA 22911
Phone: 434-296-5911
Close to the Rivanna River, a great swimming location, although it is not part of the official offleash area. Location: Off of Route 20, just outside the eastern edge of the city of Charlottesville. Directions: Heading on Route 250 East from Charlottesville, turn left on Route 20 North. Turn left at the first light, which will take you into the park. Turn right when the road deadends. The dog park is near the end of the parking lot, just down the hill from the picnic shelter.
Darden Towe directions and map
Below is a map for Darden Towe, please call for specific directions.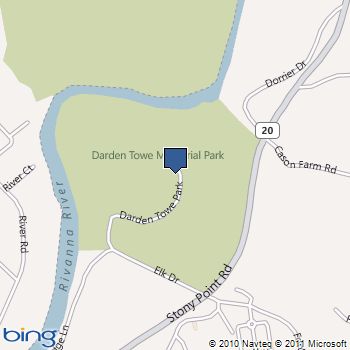 If you would like to add custom text or update the information provided about Darden Towe please email us at info@animalshelter.org
Note: PO Boxes will not show correctly on the map below.