Dog Park details for Chaparral Park
Chaparral Park
5401 N. Hayden Road
Scottsdale, AZ 85250
2 enclosed play areas. 1 for small/passive dogs, 1 for large dogs. Both have large grass areas with water, and some shade. Located at McDonald & Hayden on Southeast corner - enter on McDonald just east of Hayden. Take the 101 to McDonald & turn West to 82nd St lite & turn Left into Parking lot - it says to Off-Leash Area. Or from Hayden & McDonald go East on McDonald & take the 1st Right into Parking lot & right again.
Chaparral Park directions and map
Below is a map for Chaparral Park, please call for specific directions.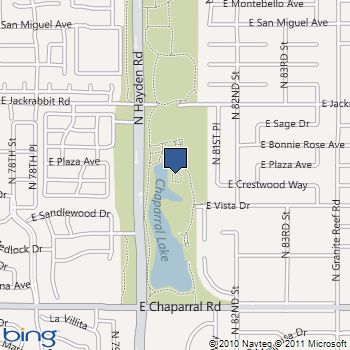 If you would like to add custom text or update the information provided about Chaparral Park please email us at info@animalshelter.org
Note: PO Boxes will not show correctly on the map below.