Dog Park details for Astoria Park
Astoria Park
20-00 Hoyt Avenue North
Astoria, NY 11106
Phone: 718-626-8621
A great place for the dogs to run, and responsible friendly owners too! Location: Fenced in area on Astoria Park South, AND open area (no fence) on 10th street next to the pool. Directions: Astoria Blvd to the end, make a right on 10th, open (no fence) play area will be on left past the pool. Or Astoria Blvd, make a left on 21st then a right on Astoria Park South follow to the end, the park will be in front of you. The open play area is only "open" to the dogs before 9am or after 9pm.
Astoria Park directions and map
Below is a map for Astoria Park, please call for specific directions.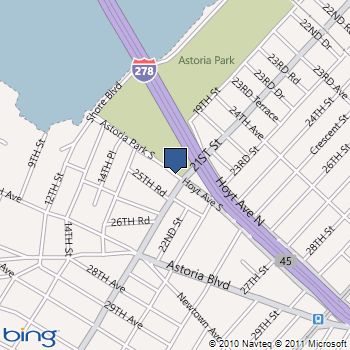 If you would like to add custom text or update the information provided about Astoria Park please email us at info@animalshelter.org
Note: PO Boxes will not show correctly on the map below.