Animal Shelter Support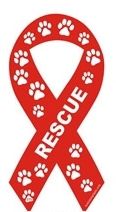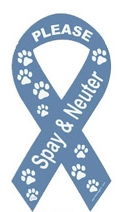 Show your support with a magnetic ribbon.
Recent Pet News, Tips & Info...
The Field Spaniel
The Field Spaniel - A Gentle, Friendly, Sensitive and Affectionate Show and Working Dog

The Field Spaniel is a medium-sized breed originating in England, where it was developed in the late 19th century in an attempt to create an all-black, Spaniel-type show dog The Estonian Hound
The Estonian Hound – An Agile and Affectionate Furry Friend Suitable for All Families

The Estonian Hound is a scent hound dog breed originating from Estonia, and, although it was meant to be a working breed, its popularity as a companionship dog continues to increase. Its medium size makes it very suitable to be kept indoors, for instance in apartments The Clumber Spaniel
The Clumber Spaniel - The Perfect Mix Between Cuteness and Intelligence

Cute, fluffy, funny, gentle, the Clumber Spaniel is the favorite pet of many, and for good reasons. It is sweet, docile and pleasant. Even if one would think so due to its sweet nature, this breed the does not lack intelligence. Plus these are affectionate and well-behaved dogs. The Cirneco Dell Etna
Why Is the Cirneco Dell 'Etna a Special Choice for a Special Owner?

This elegant and robust breed is special in aspect and in its behavior; the Cirneco Dell 'Etna is a medium sized dog whose skills focus around hunting, scenting and exploring. Also, its sight and hearing are very sharp.

Dog Park directory listed by state
Dog Parks are listed by state, click your state to search for a dog park close to you.
Want to add your dog park to our database? Click here to fill out a short form and have your dog park added to our database!
Buck Fund Dog Park
Emporia, KS 66801
Dog E. Park at Harrison Park
Kansas City, KS 64111
Heritage Park
Olathe, KS 66062
Hill's Bark Park
Topeka, KS 66606
Kansas City Society of Canine Owners for Off-leash Park (KC S.C.O.O.P.)
Merriam, KS 66203
Kill Creek Streamway Off Leash
Desoto, KS 66018
Mutt Run
Lawrence, KS 66049
Overland Park Off Leash Dog Area
Overland Park, KS 66210
Salina Dog Park
Salina, KS 67401
Salina Dog Park
Salina, KS 67401
Shawnee Mission Park
Shawnee Mission, KS 66219
Wyandotte County Lake Park
Kansas City, KS 66109







Bogdan
Is a Male Cat who currently lives in South Carolina.
Adopt Bogdan Now



Animal Shelter Facts
Did you know that the number of cats and dogs euthanized by animal shelters each year is estimated at 4 to 5 million?