Animal Shelter Support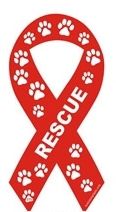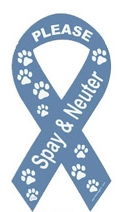 Show your support with a magnetic ribbon.
Recent Pet News, Tips & Info...
The King Shepherd
The King Shepherd – A Grand Dog and a Brave Protector

The King Shepherd is a dog breed that was developed in the '90s. The breed was created to fulfill the wishes of those who wanted the appearance of a German Shepherd, but on a larger scale. This breed is a combination of German Shepherd, Alaskan Malamute and Great Pyrenees. The Kangaroo Dog
The Kangaroo Dog – A Powerful Racer and Frisky Companion

The Kangaroo Dog, also known as the Australian Greyhound, is a breed of dog of the sighthound type. The dog hunts focusing exclusively on its sight. The breed was created by crossing the Greyhound with the Scottish Deerhounds. The breed is mainly used for hunting and is quite rare even in Australia. The Italian Greyhound
The Italian Greyhound – A Miniaturized Hunter with a Noble Look

The Italian Greyhound, otherwise known I.G., is a breed of dogs used to hunt rats, mice or even falcons. This sighthound is the smallest of all Greyhounds. This breed is actually an ancient one, but it became popular during the Renaissance. The Giant Maso Mastiff
The Giant Maso Mastiff - A Gentle Soul and a Watchful Companion

The Giant Maso Mastiff is quite a new breed developed to improve mastiffs' condition. This type of dog was created in 2001 by breeding the Old English Mastiff with Cane Corso. The purpose was to create a much healthier dog, but similar in appearance to the other mastiffs.

Want to add your shelter or rescue to our database? Click here to fill out a short form and have your shelter or rescue added to our database!
Animal Shelter directory search by state or zip code.
Animal Shelters receive animals from:
* stray animals
* relatives when an owner has passed away
* humane organizations and animal control agencies
* owners who can no longer care for their pets
When animals are taken in, they rarely have a medical history. If there is one available that indicates medical aid or veterinary care has been given; this information is passed on to the new owner. The Animal Shelter cannot guarantee the health or temperament of an animal adopted from the Shelter.
In order to adopt from the Animal Shelter you need a Drivers License or photo ID and must be at least 18 years of age.
Please allow at least 30 minutes to visit the Shelter, view the animals and acquaint yourself with those who are available for adoption. If you do not find what you are looking for, a wish list is sometimes maintained at the front desk, so be sure to check with the receptionist.
Find an animal shelter by entering your zip code or scroll down to search by state.


You can now search for Canadian Animal Shelters







2 females mixed black and blackbrown
Is a Female Dog who currently lives in Nevada.
Adopt 2 females mixed black and blackbrown Now



Animal Shelter Facts
Did you know that there are approximately 68,000,000 owned dogs in the United States?