Animal Shelter Support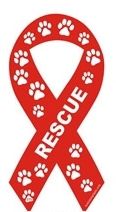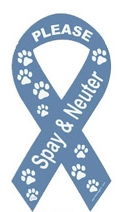 Show your support with a magnetic ribbon.
Recent Pet News, Tips & Info...
The Roman Rottweiler
The Roman Rottweiler - A Legendary Breed And A Faithful Companion

When the Romans crossed the Alps they had a strong ally beside them, a dog which is known today as the Roman Rottweiler. These canines were used by the Roman troops not only in battle, but also for protecting and herding their cattle. The Seidenspitz
On old Breed with a Great Character - The Seidenspitz

The Seidenspitz is a breed that has its origins in Germany. It is a toy dog breed that goes back a long time, but unfortunately many records concerning it got lost during the First and Second World Wars. Shiba Inus
Shiba Inus - The Medium Sized Dogs From The Country Of the Rising Sun

The Shiba Inus is a term that describes 3 dog breeds that are medium in size. This includes the Kishu, the Kai Dog and the Shikoku. These three breeds have slight differences concerning size and a few other fine points. These breeds were initially used as hunting dogs, used mainly for deer, boar, and other small or medium sized animals. With professional hunting in decline, they began a new "career" as watch dogs and family pets. The Seppala Siberian Sleddog
A Rugged Dog Breed Built for Endurance – Seppala Siberian Sleddog

The Seppala Siberian Sleddog has its origins in the 19th century Canada and is named after its creator, Leohnard Seppala. It is believed that the breed was the result of crossings between various sledding breeds like the more known Siberian Husky.

Want to add your shelter or rescue to our database? Click here to fill out a short form and have your shelter or rescue added to our database!
Animal Shelter directory search by state or zip code.
Animal Shelters receive animals from:
* stray animals
* relatives when an owner has passed away
* humane organizations and animal control agencies
* owners who can no longer care for their pets
When animals are taken in, they rarely have a medical history. If there is one available that indicates medical aid or veterinary care has been given; this information is passed on to the new owner. The Animal Shelter cannot guarantee the health or temperament of an animal adopted from the Shelter.
In order to adopt from the Animal Shelter you need a Drivers License or photo ID and must be at least 18 years of age.
Please allow at least 30 minutes to visit the Shelter, view the animals and acquaint yourself with those who are available for adoption. If you do not find what you are looking for, a wish list is sometimes maintained at the front desk, so be sure to check with the receptionist.
Find an animal shelter by entering your zip code or scroll down to search by state.


You can now search for Canadian Animal Shelters







B.B.
Is a Male Dog who currently lives in Illinois.
Adopt B.B. Now



Animal Shelter Facts
Did you know that in six years, one female dog and her offspring can theoretically produce 67,000 dogs.