Animal Shelter Support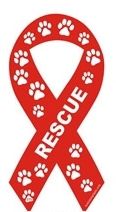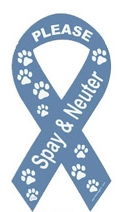 Show your support with a magnetic ribbon.
Recent Pet News, Tips & Info...
How To Bathe Your Cat
How To Bathe Your Cat Without Bloodshed Even though they are not known to be the greatest water fanatics, cats are not known to have a hygiene problem, as they keep themselves relatively clean. Teaching Your Puppy New Tricks
Fun Ways Of Teaching Your Puppy New Tricks

Teaching your little friend some new tricks can be a lot of fun if you practice the right approach. We all know that, in any learning process, there cannot just be "all work, no play", so do keep this in mind when trying to teach your puppy some fun tricks.

Of course, there are the basic commands of "sit", "stay", "come", "down", and those are very important, yet maybe you should not underestimate the actual benefits of teaching your puppy some cool tricks as well. Remedies for Cat Allergies
Remedies for Cat Allergies

Our love for these furry creatures has created a nation of cat owners, unfortunately millions of people deal with cat allergies everyday. The bad news is that a cure for cat allergies has not been found and that the best remedy to a pet allergy is avoiding being close to that pet. What Classifies as Animal Abuse
Animal abuse or cruelty is any act which results in the harming of an animal, whether it is intentional or through negligence. This includes a personís own pets.

Want to add your shelter or rescue to our database? Click here to fill out a short form and have your shelter or rescue added to our database!
Animal Shelter directory search by state or zip code.
Animal Shelters
Animal Shelters receive animals from:
* stray animals
* relatives when an owner has passed away
* humane organizations and animal control agencies
* owners who can no longer care for their pets
When animals are taken in, they rarely have a medical history. If there is one available that indicates medical aid or veterinary care has been given; this information is passed on to the new owner. The Animal Shelter cannot guarantee the health or temperament of an animal adopted from the Shelter.
In order to adopt from the Animal Shelter you need a Drivers License or photo ID and must be at least 18 years of age.
Please allow at least 30 minutes to visit the Shelter, view the animals and acquaint yourself with those who are available for adoption. If you do not find what you are looking for, a wish list is sometimes maintained at the front desk, so be sure to check with the receptionist.
Find an animal shelter by entering your zip code or scroll down to search by state.


You can now search for Canadian Animal Shelters






Rosko
Is a Male Cat who currently lives in Massachusetts.
Adopt Rosko Now



Animal Shelter Facts
Did you know that spaying and neutering makes pets better, more affectionate companions?