Animal Shelter Support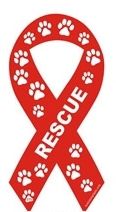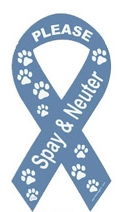 Show your support with a magnetic ribbon.
Recent Pet News, Tips & Info...
What Classifies as Animal Abuse
Animal abuse or cruelty is any act which results in the harming of an animal, whether it is intentional or through negligence. This includes a personís own pets. Healthy Homemade Dog Food
How to Prepare Healthy Homemade Dog Food

More and more dog owners are starting to feed their beloved canine companions homemade meals, either because they feel that the commercially available pet food is sub-standard, or because they have enough time at their disposal to be able to cook for their dogs. Travelling With Your Cat by Car
15 Useful Tips for Travelling With Your Cat by Car

When it comes to road trips, cats are not always the best companions. For most cats, the idea of road tripping is both scary and unwelcomed. But if you wish to make it as comfortable as possible, take into account our these simple and useful tips. How to Find a Lost Cat
How to Find a Lost Cat

If you are the owner of a cat and they have ever gone missing, it might be useful to know how to find a lost cat. Cats tend to wonder off and sometimes do not return. It helps to be prepared for these scenarios. There are a few easy steps which you can follow to get through such a stressful event.

Want to add your shelter or rescue to our database? Click here to fill out a short form and have your shelter or rescue added to our database!
Animal Shelter directory search by state or zip code.
Animal Shelters
Animal Shelters receive animals from:
* stray animals
* relatives when an owner has passed away
* humane organizations and animal control agencies
* owners who can no longer care for their pets
When animals are taken in, they rarely have a medical history. If there is one available that indicates medical aid or veterinary care has been given; this information is passed on to the new owner. The Animal Shelter cannot guarantee the health or temperament of an animal adopted from the Shelter.
In order to adopt from the Animal Shelter you need a Drivers License or photo ID and must be at least 18 years of age.
Please allow at least 30 minutes to visit the Shelter, view the animals and acquaint yourself with those who are available for adoption. If you do not find what you are looking for, a wish list is sometimes maintained at the front desk, so be sure to check with the receptionist.
Find an animal shelter by entering your zip code or scroll down to search by state.


You can now search for Canadian Animal Shelters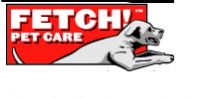 Fetch! Pet Care of Noe Valley San Francisco
Is a Male Dog who currently lives in California.
Adopt Fetch! Pet Care of Noe Valley San Francisco Now



Animal Shelter Facts
Did you know that you can create a FREE account on www.animalshelter.org, this will allow you to place your adoptable pet in our searchable database.