Animal Shelter

The Animal Shelter web site was created in an effort to place homeless animals throughout the United States. These animals are often located in one of thousands of animal shelters and rescue's throughout the Country which offer a temporary placement while a loving family is found. At the Animal Shelter we provide a database of animals which will allow you to search for your next pet based on animal type, breed, size, gender and location. You can also search through our growing directory which now includes, animal shelters, lost, found or adoptable pets, pet meds, dog parks, and hundreds of frequently asked questions. If you would like to make a gift or support our cause please purchase a ribbon from our animal shelter support page. Remember adopting a pet is saving a life.
Animal Shelters Daily Pet Tips & Info...
Healthy Homemade Dog Food
How to Prepare Healthy Homemade Dog Food
More and more dog owners are starting to feed their beloved canine companions homemade meals, either because they feel that the commercially available pet food is sub-standard, or because they have enough time at their disposal to be able to cook for their dogs. Most owners consider this to be the ultimate sign of affection – after all, if we worry about our own diet and health, shouldn't our dogs receive the same treatment?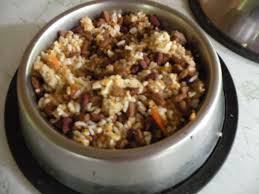 While the intention is sweet and admirable, cooking for animals is not an easy task by any stretch. Dogs – like any animal – require a healthy, balanced diet containing all the necessary nutrients for their survival and growth. And while most owners read up in books or on the internet in order to find recipes for good homemade meals, but some focus instead on incorporating certain ingredients, believing those to be the key.
This is the wrong approach, unfortunately. Your dog does not need to eat a certain type of meat or a particular fruit in order to be healthy – it needs the right ingredients. A balanced meal containing the right combination of vitamins, minerals, proteins, carbohydrates, and fat is the ultimate goal when it comes to homemade dog food. How you achieve this combination matters very little, and is ultimately up to you and what you have available.
This does not, however, mean that every single meal you feed your dog needs to be perfectly balanced and contain everything. Unless you feed your canine companion the same thing every single time (which you shouldn't do), you can focus on achieving balance over time instead. Consider you dog's diet on a weekly basis: if it receives all the necessary nutritional ingredients in the right balance over the course of a week, you did your job well.
So what you should be doing is researching, establishing, and following a certain set of guidelines when creating your dog's meal plan and diet:
* Firstly, remember that dogs are ultimately carnivores and thus require at least half of their diet to be made out of meat. While not obligate carnivores like cats – which cannot properly digest anything but meat – dogs can adapt to a wide range of foods, allowing them to also eat vegetables and carbohydrates as well. Always separate the fat from the meat, however, and try to use lean meats when possible.
* Boneless meat (such as heart) and fish are also a good choice as well. Providing vitamin D, fish is an excellent substitute for artificial supplements, containing many of the nutrients dogs would otherwise not normally get, and thus improving their diet and health greatly. Regardless of what type of meat you feed your dog, ALWAYS cook it first.
* Eggs are a great addition to any diet. Large dogs – over 20 pounds – can eat a whole egg every day without any problems, while smaller ones require less. Dairy products provide little nutritional value and are often a source of fat, so can be avoided entirely.
* Fruits and vegetables are a great source of fiber which aids the dog's digestive process greatly. Antioxidants and other nutrients are also a big plus. Feed your dogs fruits and vegetables for the same reason you eat them yourself, but be careful to not overdo it – meat should make up 50% of their diet at all times.
Keep these tips in mind and also ask for more advice from your vet, to ensure a healthy, balanced diet for your furry friend.

Check out our new Google Toolbar Buttons
recieve alerts on adoptable pets, and lost pets.
.

The Animal Shelter now has a new Twitter account, please setup a Twitter account and follow us for up to date pet tips and information Our goal is to have 20,000 people following us by the end of the year, please help us out, its free and will only take about 3-5 minutes of your time.
www.twitter.com/animalshelter
.

Find a
Veterinary
here. Make sure your pet gets the medical care he or she needs.

In Memory Of.
After many requests we have added an In Memory Of page to our site.
A gift can be given here
and we will add your name, the amount, and any message you would like to our page of memories. Click
In Memory Of
to see what memories and stories have been added.

Search for local dog parks.
Our dog park directory is new and growing, Dog parks are an excellent place to take your dog for exercise or fun.

You can now lookup some of the most common
pet meds
, how they should be used, stored, and potential side effects. Click now to get a list of common medical conditions, and treatments.

You can now add your shelter or rescue organization
If your shelter or rescue is not listed you can now add it to our directory of nearly 6000 organizations .

State based search for animal shelters and rescues is now available
You can now click on your state and view all shelters and rescues.

Zip Code search for Pets is now available
You can now enter your zip code and a range in miles to determine which pets are in your area.

Zip Code search for Animal Shelters is now available
You can now enter your zip code and a range in miles to determine which organizations are in your area.
You can now place a quick search link to our site using the code available on this link.
Not sure where to start in your search for a pet? Click below for details.


Dogs: Get advice


Cats: Get advice


We enjoy reading about your experience and sharing your thoughts with our visitors.


Send us your adoption story!