Animal Shelter Support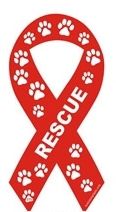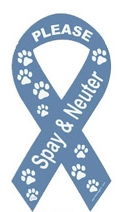 Show your support with a magnetic ribbon.
Recent Pet News, Tips & Info...
The Cierny Sery
The Cierny Sery - An Intelligent and Loyal Friend

A perfect family dog but also a great companion for singles, the Cierny Sery is loyal, intelligent and reliable.

Loving and friendly, this dog will become part of its family and can get along with children very well The Chow Chow
The Chow Chow – Children's Furry Friend and Fierce Protector

Chow Chow is a breed very appreciated by adults and children alike. Mature dogs of this breed are usually quite small and have the appearance of puppies - this is how it can be explained why they are so loved all around the world. The Chiribaya Shepherd
The Chiribaya Shepherd – An Ancient Dog Breed Used for Herding

Although many believe that the Chiribaya Shepherd is an extinct dog breed, others consider that some very rare dogs of this breed still exist. The Finnish Spitz
Want To Find The Best Companion For Your Family? Meet the Finnish Spitz.

The Finnish Spitz is the national dog breed of Finland, developed to provide help in hunting. It was used for hunting all kind of game, from small rodent to bears.

Dog Boarding directory listed by state
Dog Boarding facilities are listed by state, click your state to search for dog boarding in your area.
Want to add your dog boarding facility to our database? Click here to fill out a short form and have your dog boarding added to our database!
Animal Crackers
Washington, DC 20001
Binder Meredith DVM
Washington, DC 20036
Bonnie's Dog & Cat Grooming
Washington, DC 20003
City Dogs - Dog Day Care & Boarding
Washington, DC 20009
Doggie Styles
Washington, DC 20009
Fancy Paws
Washington, DC 20003
Lucky Dog Laundromutt & Lounge LLC
Washington, DC 20009
Petco - Washington DC
Washington, DC 20008
Petworth Animal Hospital
Washington, DC 20011
Professional Pet Designs
Washington, DC 20002
The Big Bad Woof
Washington, DC 20012
Wagtime Llc
Washington, DC 20001
Wagtime Llc
Washington, DC 20001







Bailey
Is a Female Dog who currently lives in Ontario.
Adopt Bailey Now



Animal Shelter Facts
Did you know that spaying and neutering can make pets less likely to bite?