Animal Shelter Support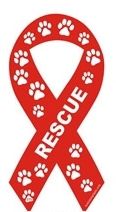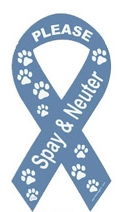 Show your support with a magnetic ribbon.
Recent Pet News, Tips & Info...
The Cierny Sery
The Cierny Sery - An Intelligent and Loyal Friend

A perfect family dog but also a great companion for singles, the Cierny Sery is loyal, intelligent and reliable.

Loving and friendly, this dog will become part of its family and can get along with children very well The Chow Chow
The Chow Chow – Children's Furry Friend and Fierce Protector

Chow Chow is a breed very appreciated by adults and children alike. Mature dogs of this breed are usually quite small and have the appearance of puppies - this is how it can be explained why they are so loved all around the world. The Chiribaya Shepherd
The Chiribaya Shepherd – An Ancient Dog Breed Used for Herding

Although many believe that the Chiribaya Shepherd is an extinct dog breed, others consider that some very rare dogs of this breed still exist. The Finnish Spitz
Want To Find The Best Companion For Your Family? Meet the Finnish Spitz.

The Finnish Spitz is the national dog breed of Finland, developed to provide help in hunting. It was used for hunting all kind of game, from small rodent to bears.

Animal Shelter details for Tails High, Inc.
Please visit Tails High, Inc. and adopt a homeless pet




You have reached the shelter page for Tails High, Inc.. Tails High, Inc. is located in Alexandria, Virginia. If you have information to add or update for Tails High, Inc., please click here and let us know.

Tails High is a cat rescue and adoption organization founded and staffed by compassionate volunteers who find joy in placing stray, abandoned, or homeless cats and kittens in permanent loving homes. We know that there is a perfect rescue cat for everyone. In making wonderful feline-human matches, Tails High is dedicated to helping both rescued cats and kittens and their human families by providing wonderful cats to people looking for a sympathetic ear and a soft purr. We believe that cats are ideal companions easy to take care of, highly intelligent, and therapeutic

To see the adoptable pets for Tails High, Inc.

click here Return to list
Tails High, Inc. Location
Below is a map for Tails High, Inc., please call for specific directions.
***Note: PO Boxes will not show correctly on the map below.







Wendell
Is a Male Dog who currently lives in Tennessee.
Adopt Wendell Now



Animal Shelter Facts
Did you know that our website www.animalshelter.org has a pet education section, which contains common pet questions on traveling with your pet?