Animal Shelter Support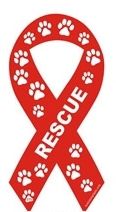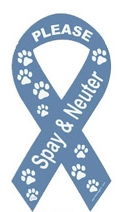 Show your support with a magnetic ribbon.
Recent Pet News, Tips & Info...
The Chow Chow
The Chow Chow – Children's Furry Friend and Fierce Protector

Chow Chow is a breed very appreciated by adults and children alike. Mature dogs of this breed are usually quite small and have the appearance of puppies - this is how it can be explained why they are so loved all around the world. The Chiribaya Shepherd
The Chiribaya Shepherd – An Ancient Dog Breed Used for Herding

Although many believe that the Chiribaya Shepherd is an extinct dog breed, others consider that some very rare dogs of this breed still exist. The Finnish Spitz
Want To Find The Best Companion For Your Family? Meet the Finnish Spitz.

The Finnish Spitz is the national dog breed of Finland, developed to provide help in hunting. It was used for hunting all kind of game, from small rodent to bears. Chippiparai
The Chippiparai Dog – The Indian Dog Known as "The Greyhound of the South"

The Chippiparai dog breed is rare and used primarily for hunting wild boar, hare and deer and also for guarding the home. In the past, it was considered a symbol of royalty and dignity.

Animal Shelter details for TROCHE HOMELESS CAT REFUGE
Please visit TROCHE HOMELESS CAT REFUGE and adopt a homeless pet




You have reached the shelter page for TROCHE HOMELESS CAT REFUGE. TROCHE HOMELESS CAT REFUGE is located in waterbury, Connecticut. If you have information to add or update for TROCHE HOMELESS CAT REFUGE, please click here and let us know.

Troche Homeless Cat Refuge is a privately owned non- profit animal welfare charity, that pays for spay/neuter surgery, vaccinations and disease testing for every pet in its care. We work with a network of foster homes and adoption pet agencies to provide care for homeless cats and kittens, including those homeless, abandoned, stray, feral and abused. We strictly operate by the generous donations and contributions from people in the community that knows what we are all about and have benefit from our program. We purchase items such as collars, leashes, identification tags, litter pans, food dishes, toys, humane cat traps,special diets--whatever is needed to keep the pets comfortable, happy and healthy while they wait for new homes. We have no source of income other than donations, but we are a strictly volunteer organization with no overhead--every penny donated directly benefits the pets. We also have a trap spay/neuter release and re-homing program, that helps prevent the overpopulation of abandoned, stray, feral, abused and homeless cats. Troche Homeless Cat Refuge is currently in need of Cat and Kitten food, cat treats, toys, scraching post, litter, litter trays, food dishes, pet carriers, humane traps, cat bedding,etc. These items will benefit our foster home program as some foster home families cannot afford all the foster home expenses involved with the pets care. WE DO NOT HAVE A SHELTER FACILITY AT THIS TIME Contributions to help us help homeless cats and kittens may be sent to: Troche Homeless Cat Refuge P.O. Box 1364 Waterbury, Ct. 06721. Email: trochehomelesscatrefuge@yahoo.com TELEPHONE: 1-203-565-5936

To see the adoptable pets for TROCHE HOMELESS CAT REFUGE

click here Return to list
TROCHE HOMELESS CAT REFUGE Location
Below is a map for TROCHE HOMELESS CAT REFUGE, please call for specific directions.
***Note: PO Boxes will not show correctly on the map below.







English
Is a Male Dog who currently lives in Indiana.
Adopt English Now



Animal Shelter Facts
Did you know that seven out of ten owned dogs are spayed or neutered?