Animal Shelter Support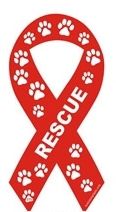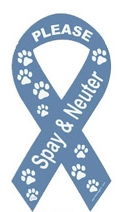 Show your support with a magnetic ribbon.
Recent Pet News, Tips & Info...
The Shiba Inu
An Ancient Breed With a Lot to Offer - The Shiba Inu

One of the so called "ancient breeds", the Shiba Inu is the smallest of the Japanese dog breeds known today. Despite its size, the dog was used for hunting different game, like boar, bears, and also birds. Its name means both "brushwood" and "small". The Roman Rottweiler
The Roman Rottweiler - A Legendary Breed And A Faithful Companion

When the Romans crossed the Alps they had a strong ally beside them, a dog which is known today as the Roman Rottweiler. These canines were used by the Roman troops not only in battle, but also for protecting and herding their cattle. The Seidenspitz
On old Breed with a Great Character - The Seidenspitz

The Seidenspitz is a breed that has its origins in Germany. It is a toy dog breed that goes back a long time, but unfortunately many records concerning it got lost during the First and Second World Wars. Shiba Inus
Shiba Inus - The Medium Sized Dogs From The Country Of the Rising Sun

The Shiba Inus is a term that describes 3 dog breeds that are medium in size. This includes the Kishu, the Kai Dog and the Shikoku. These three breeds have slight differences concerning size and a few other fine points. These breeds were initially used as hunting dogs, used mainly for deer, boar, and other small or medium sized animals. With professional hunting in decline, they began a new "career" as watch dogs and family pets.

Animal Shelter details for Sahuaro Dachshund Rescue
Please visit Sahuaro Dachshund Rescue and adopt a homeless pet




You have reached the shelter page for Sahuaro Dachshund Rescue. Sahuaro Dachshund Rescue is located in Tucson, Arizona. If you have information to add or update for Sahuaro Dachshund Rescue, please click here and let us know.
Sahuaro Dachshund Rescue


4080 E Pinal Street

Tucson, Arizona 85739-5189

Phone: 520-818-1323

Email: wiredox2@msn.com


Sahuaro Dachshund Rescue takes in Dachshunds and Dachshund mixes. All rescues are spayedneutered, vaccinated, micro-chipped and fostered for evaluation. All applicants must complete our application, supply us with references and allow a home visit. We then try to match the best dog suited to a home and the best home suited to each foster. If an adoption does not work out, we take the dog back.
To see the adoptable pets for Sahuaro Dachshund Rescue
click here
Return to list
Sahuaro Dachshund Rescue Location
Below is a map for Sahuaro Dachshund Rescue, please call for specific directions.
***Note: PO Boxes will not show correctly on the map below.







MIRA
Is a Female Other who currently lives in Georgia.
Adopt MIRA Now



Animal Shelter Facts
Did you know that you can search for animal shelters in your area by state or zip code?