Animal Shelter Support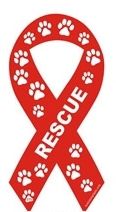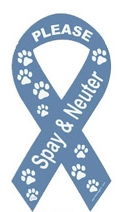 Show your support with a magnetic ribbon.
Recent Pet News, Tips & Info...
The Chow Chow
The Chow Chow – Children's Furry Friend and Fierce Protector

Chow Chow is a breed very appreciated by adults and children alike. Mature dogs of this breed are usually quite small and have the appearance of puppies - this is how it can be explained why they are so loved all around the world. The Chiribaya Shepherd
The Chiribaya Shepherd – An Ancient Dog Breed Used for Herding

Although many believe that the Chiribaya Shepherd is an extinct dog breed, others consider that some very rare dogs of this breed still exist. The Finnish Spitz
Want To Find The Best Companion For Your Family? Meet the Finnish Spitz.

The Finnish Spitz is the national dog breed of Finland, developed to provide help in hunting. It was used for hunting all kind of game, from small rodent to bears. Chippiparai
The Chippiparai Dog – The Indian Dog Known as "The Greyhound of the South"

The Chippiparai dog breed is rare and used primarily for hunting wild boar, hare and deer and also for guarding the home. In the past, it was considered a symbol of royalty and dignity.

Animal Shelter details for P.U.R.R. West Virginia, Inc.
Please visit P.U.R.R. West Virginia, Inc. and adopt a homeless pet




You have reached the shelter page for P.U.R.R. West Virginia, Inc.. P.U.R.R. West Virginia, Inc. is located in Grafton, West Virginia. If you have information to add or update for P.U.R.R. West Virginia, Inc., please click here and let us know.

PURR WV is a grass roots cat sanctuary dedicated to creating a better reality for cats in the region by implementing new priorities. PURR stands for People United for Rescue and Rehablitation. Rescue by taking the unwanted cats and meeting three areas of needs physical, social and emotional rehabilitation. We create an environment that allows the cats to become great furever pets, giving them the time, the dedication to heal and find their people. Making the world more PURRfect... One kitty at a time.

To see the adoptable pets for P.U.R.R. West Virginia, Inc.

click here Return to list
P.U.R.R. West Virginia, Inc. Location
Below is a map for P.U.R.R. West Virginia, Inc., please call for specific directions.
***Note: PO Boxes will not show correctly on the map below.







Cash
Is a Male Dog who currently lives in Florida.
Adopt Cash Now



Animal Shelter Facts
Did you know that you can search for animal rescue organizations in your area by state or zip code?