Animal Shelter Support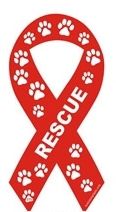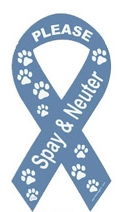 Show your support with a magnetic ribbon.
Recent Pet News, Tips & Info...
The Cirneco Dell Etna
Why Is the Cirneco Dell 'Etna a Special Choice for a Special Owner?

This elegant and robust breed is special in aspect and in its behavior; the Cirneco Dell 'Etna is a medium sized dog whose skills focus around hunting, scenting and exploring. Also, its sight and hearing are very sharp. The Cierny Sery
The Cierny Sery - An Intelligent and Loyal Friend

A perfect family dog but also a great companion for singles, the Cierny Sery is loyal, intelligent and reliable.

Loving and friendly, this dog will become part of its family and can get along with children very well The Chow Chow
The Chow Chow – Children's Furry Friend and Fierce Protector

Chow Chow is a breed very appreciated by adults and children alike. Mature dogs of this breed are usually quite small and have the appearance of puppies - this is how it can be explained why they are so loved all around the world. The Chiribaya Shepherd
The Chiribaya Shepherd – An Ancient Dog Breed Used for Herding

Although many believe that the Chiribaya Shepherd is an extinct dog breed, others consider that some very rare dogs of this breed still exist.

Animal Shelter details for Orphan Animal Rescue Sanctuary
Please visit Orphan Animal Rescue Sanctuary and adopt a homeless pet




You have reached the shelter page for Orphan Animal Rescue Sanctuary. Orphan Animal Rescue Sanctuary is located in Neenah, Wisconsin. If you have information to add or update for Orphan Animal Rescue Sanctuary, please click here and let us know.

Orphan Animal Rescue Sanctuary, Inc. is a nonprofit, no-kill, volunteer-run 501 c3 animal rescue and sanctuary that consists of a small network of foster care homes in Northeast Wisconsin and a small Adoption Center in Neenah, WI. We were founded in September, 2008 by six animal lovers who saw the need in the Fox Cities community to save the lives of more homeless pets and set in motion the steps needed to ensure a future in which there are no more homeless pets in Wisconsin. We primarily help cats, kittens, dogs and puppies, but also help and other small animals such as bunnies and birds, as we have the capacity available. The pets we help primarily come from other local rescue groups and humane organizations when they need help or are over capacity. We pride ourselves on the high standards of quality care we provide to each and every animal. We feed high-quality foods and adhere to strict standards to ensure the best medical care is given to all the pets in our care. We receive no funding we rely completely on donations to save the lives of the homeless pets in our care. We always have a waiting list of pets in need. We hope to spread our compassion to the community to inspire action that will make an impact. Through the development of educational and outreach initiatives, we will reach the community and beyond with our message about the importance of spaying and neutering and treating animal companions with respect and dignity. With your help, we can create a network of animal lovers who will change the world—one homeless pet and one person at a time.

To see the adoptable pets for Orphan Animal Rescue Sanctuary

click here Return to list
Orphan Animal Rescue Sanctuary Location
Below is a map for Orphan Animal Rescue Sanctuary, please call for specific directions.
***Note: PO Boxes will not show correctly on the map below.







Precious
Is a Female Dog who currently lives in Virginia.
Adopt Precious Now



Animal Shelter Facts
Did you know that in six years, one female dog and her offspring can theoretically produce 67,000 dogs.