Animal Shelter Support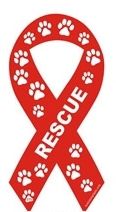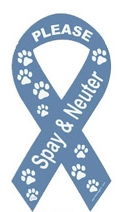 Show your support with a magnetic ribbon.
Recent Pet News, Tips & Info...
The Cirneco Dell Etna
Why Is the Cirneco Dell 'Etna a Special Choice for a Special Owner?

This elegant and robust breed is special in aspect and in its behavior; the Cirneco Dell 'Etna is a medium sized dog whose skills focus around hunting, scenting and exploring. Also, its sight and hearing are very sharp. The Cierny Sery
The Cierny Sery - An Intelligent and Loyal Friend

A perfect family dog but also a great companion for singles, the Cierny Sery is loyal, intelligent and reliable.

Loving and friendly, this dog will become part of its family and can get along with children very well The Chow Chow
The Chow Chow – Children's Furry Friend and Fierce Protector

Chow Chow is a breed very appreciated by adults and children alike. Mature dogs of this breed are usually quite small and have the appearance of puppies - this is how it can be explained why they are so loved all around the world. The Chiribaya Shepherd
The Chiribaya Shepherd – An Ancient Dog Breed Used for Herding

Although many believe that the Chiribaya Shepherd is an extinct dog breed, others consider that some very rare dogs of this breed still exist.

Animal Shelter details for Open Your Heart
Please visit Open Your Heart and adopt a homeless pet




You have reached the shelter page for Open Your Heart. Open Your Heart is located in hillsborough, New Jersey. If you have information to add or update for Open Your Heart, please click here and let us know.

After ten years of working on behalf of shelter animals, Open Your Heart will be phasing out our rescue and adoption operations. We have, in effect, put ourselves out of business! When Open Your Heart first began working with shelter cats and kittens in February of 1995, we were one of only a handful of animal rescue groups in the entire state. Animal shelter staff had no one to turn to when every cage was full and more animals arrived at their door. The shelters in our part of the state suffered from reputations as death row facilities. The prospect for an unwanted pet was bleak, indeed. Enter Open Your Heart. In a time when most shelter animals were sent home with little more than a rabies shot, we required all of our animals to receive full deworming, testing for feline leukemia and FIV, an examination by a licensed veterinarian, and spaying or neutering prior to adoption. Two years later we added spaying and neutering of kittens as well (the first group in this area to do so), so every animal that went to a new home was altered before adoption. We befriended animal control officers at all of the shelters in the area and encouraged them to call us before putting an adoptable cat or kitten to sleep. We campaigned for better treatment of shelter animals and better understanding of shelter workers. We shared our bylaws, articles of incorporation, volunteer manual and fundraising ideas with other fledgling animal rescue organizations so they could build on our success. Today central Jersey is a very different place for shelter animals. Not one shelter in our area succumbs to euthanizing unclaimed animals after the state-mandated 7-day holding period has elapsed. Pet adoption groups compete for space at area pet stores and every Saturday features at least three adoption events within a ten-mile radius. Once we were the only adoption option for animals in Montgomery Township, but we have passed that torch to Animal Alliance, which now steps in to foster and adopt every dog and cat that enters that facility. We have helped Somerset Regional Animal Shelter evolve into an exemplary municipal shelter that now finds homes for every adoptable dog and cat in its care. We have given hundreds of families their feline best friends and improved the reputation of animal shelters as a whole. Truly we have much to be proud of. It is time to move onto new adventures. We have bequeathed our wealth of experience and knowledge in animal sheltering to a new generation of pet adoption groups. We continue to work closely with the Somerset Regional Animal Shelter in Bridgewater, and in exchange, they have agreed to find homes for any former Open Your Heart cats whose owners can no longer keep them. Many of our former volunteers now assist that shelter and other animal groups in the area. Thanks to your generosity and support, we have amassed a bit of material wealth as well, and we are now working hard to distribute those assets to organizations that will continue our mission. Our plan is to fund a wonderful new cat area in one of our local shelters, where the feline residents won't have to live in cages but can nap in the sun and play all day until their new families come along. This way, we can continue to help shelter animals find new beginnings; though we are closing our doors, our legacy will continue to assist needy animals for years to come. On behalf of everyone at Open Your Heart, I would like to thank every one of you for your support of our mission over the past ten years. The world is indeed a much better place for shelter animals now, but it has become so because of you. Open Your Heart counts all of you as friends and wishes you the very best in the new adventures in your own lives. Best wishes, Shelley Schlenk Shelley (Wester) Schlenk President, Open Your Heart

To see the adoptable pets for Open Your Heart

click here Return to list
Open Your Heart Location
Below is a map for Open Your Heart, please call for specific directions.
***Note: PO Boxes will not show correctly on the map below.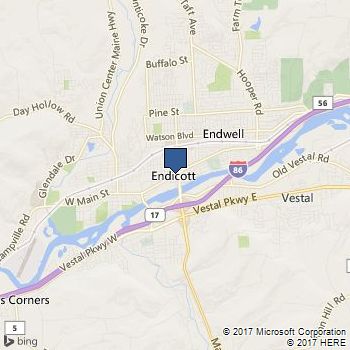 Rufus
Is a Male Cat who currently lives in Colorado.
Adopt Rufus Now



Animal Shelter Facts
Did you know that you can search for animal shelters in your area by state or zip code?