Animal Shelter Support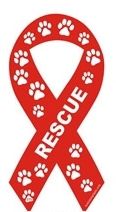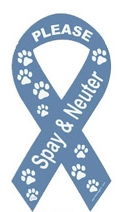 Show your support with a magnetic ribbon.
Recent Pet News, Tips & Info...
The Shiba Inu
An Ancient Breed With a Lot to Offer - The Shiba Inu

One of the so called "ancient breeds", the Shiba Inu is the smallest of the Japanese dog breeds known today. Despite its size, the dog was used for hunting different game, like boar, bears, and also birds. Its name means both "brushwood" and "small". The Roman Rottweiler
The Roman Rottweiler - A Legendary Breed And A Faithful Companion

When the Romans crossed the Alps they had a strong ally beside them, a dog which is known today as the Roman Rottweiler. These canines were used by the Roman troops not only in battle, but also for protecting and herding their cattle. The Seidenspitz
On old Breed with a Great Character - The Seidenspitz

The Seidenspitz is a breed that has its origins in Germany. It is a toy dog breed that goes back a long time, but unfortunately many records concerning it got lost during the First and Second World Wars. Shiba Inus
Shiba Inus - The Medium Sized Dogs From The Country Of the Rising Sun

The Shiba Inus is a term that describes 3 dog breeds that are medium in size. This includes the Kishu, the Kai Dog and the Shikoku. These three breeds have slight differences concerning size and a few other fine points. These breeds were initially used as hunting dogs, used mainly for deer, boar, and other small or medium sized animals. With professional hunting in decline, they began a new "career" as watch dogs and family pets.

Animal Shelter details for Ontario SPCA
Please visit Ontario SPCA and adopt a homeless pet




You have reached the shelter page for Ontario SPCA. Ontario SPCA is located in NEWMARKET, Ontario. If you have information to add or update for Ontario SPCA, please click here and let us know.

On July 4, 1873, citizens concerned for both the welfare of animals and children founded the Ontario Society for the Prevention of Cruelty to Animals (Ontario SPCA). Several years later, the Children's Aid Society was established as a separate organization and the Ontario SPCA's primary focus became bringing animal cruelty cases to the attention of authorities.

In 1887, the Ontario SPCA's lobbying efforts resulted in a decision by the Ontario Board of Police Commissioners to appoint a police officer to deal with animal cruelty issues on a full-time basis. In 1919, the first legislation was passed to protect animals. The Ontario SPCA's Inspectors and Agents were given authority by the government, through the Ontario SPCA Act, to investigate situations involving animal abuse.

In 1955, the Government of Ontario repealed the Act of 1919 and replaced it with new legislation. Inspectors and Agents were granted the power to enter property, to carry out investigations and given broader powers to remove animals that were believed to be in distress or in need of care and attention. In order to obtain enforcement powers, many independent societies affiliated with the Ontario SPCA, enabling the Society to become a larger, more linked group that could affect better humane laws and conditions.

Between 1960 and 1970, the Ontario SPCA expanded its operations across the Province of Ontario. New societies were introduced as "Branches" and pre-1955 organizations maintained their independent "Affiliate" status.

To see the adoptable pets for Ontario SPCA

click here Return to list
Ontario SPCA Location
Below is a map for Ontario SPCA, please call for specific directions.
***Note: PO Boxes will not show correctly on the map below.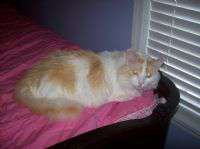 cuvay
Is a Male Cat who currently lives in North Carolina.
Adopt cuvay Now



Animal Shelter Facts
Did you know that our website www.animalshelter.org has a pet education section, which contains common pet questions on diseases?