Animal Shelter Support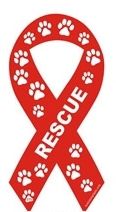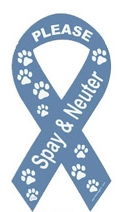 Show your support with a magnetic ribbon.
Recent Pet News, Tips & Info...
The Chow Chow
The Chow Chow – Children's Furry Friend and Fierce Protector

Chow Chow is a breed very appreciated by adults and children alike. Mature dogs of this breed are usually quite small and have the appearance of puppies - this is how it can be explained why they are so loved all around the world. The Chiribaya Shepherd
The Chiribaya Shepherd – An Ancient Dog Breed Used for Herding

Although many believe that the Chiribaya Shepherd is an extinct dog breed, others consider that some very rare dogs of this breed still exist. The Finnish Spitz
Want To Find The Best Companion For Your Family? Meet the Finnish Spitz.

The Finnish Spitz is the national dog breed of Finland, developed to provide help in hunting. It was used for hunting all kind of game, from small rodent to bears. Chippiparai
The Chippiparai Dog – The Indian Dog Known as "The Greyhound of the South"

The Chippiparai dog breed is rare and used primarily for hunting wild boar, hare and deer and also for guarding the home. In the past, it was considered a symbol of royalty and dignity.

Animal Shelter details for Noah's Children
Please visit Noah's Children and adopt a homeless pet




You have reached the shelter page for Noah's Children. Noah's Children is located in baltimore, Maryland. If you have information to add or update for Noah's Children, please click here and let us know.

Noah's Children is a loosely formed group of feral cat activists and cat lovers who address specific issues related to feral cats. The mission of Noah's Children is TNR (Trap, Neuter, Return) an internationally recognized program by which cats are trapped, spayed or neutered, and returned to their original location. A feral cat caregiver, usually a volunteer rescue worker, feeds the cats on a regular basis and bring them to a veterinarian if they require medical assistance. The resultant group of cats, including any new cats entering the caregiver's sphere, is known as a managed feral cat colony. Along with TNR, caregivers promote public education about society's responsibility to our communities and to the domestic animals we have created.

To see the adoptable pets for Noah's Children

click here Return to list
Noah's Children Location
Below is a map for Noah's Children, please call for specific directions.
***Note: PO Boxes will not show correctly on the map below.







English
Is a Male Dog who currently lives in Indiana.
Adopt English Now



Animal Shelter Facts
Did you know that in six years, one female dog and her offspring can theoretically produce 67,000 dogs.