Animal Shelter Support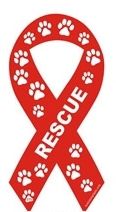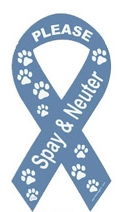 Show your support with a magnetic ribbon.
Recent Pet News, Tips & Info...
The Cierny Sery
The Cierny Sery - An Intelligent and Loyal Friend

A perfect family dog but also a great companion for singles, the Cierny Sery is loyal, intelligent and reliable.

Loving and friendly, this dog will become part of its family and can get along with children very well The Chow Chow
The Chow Chow – Children's Furry Friend and Fierce Protector

Chow Chow is a breed very appreciated by adults and children alike. Mature dogs of this breed are usually quite small and have the appearance of puppies - this is how it can be explained why they are so loved all around the world. The Chiribaya Shepherd
The Chiribaya Shepherd – An Ancient Dog Breed Used for Herding

Although many believe that the Chiribaya Shepherd is an extinct dog breed, others consider that some very rare dogs of this breed still exist. The Finnish Spitz
Want To Find The Best Companion For Your Family? Meet the Finnish Spitz.

The Finnish Spitz is the national dog breed of Finland, developed to provide help in hunting. It was used for hunting all kind of game, from small rodent to bears.

Animal Shelter details for New Hope Cattle Dogs, Rescue & Rehoming, Inc.
Please visit New Hope Cattle Dogs, Rescue & Rehoming, Inc. and adopt a homeless pet




You have reached the shelter page for New Hope Cattle Dogs, Rescue & Rehoming, Inc.. New Hope Cattle Dogs, Rescue & Rehoming, Inc. is located in peoria, Arizona. If you have information to add or update for New Hope Cattle Dogs, Rescue & Rehoming, Inc., please click here and let us know.

We are a registered Arizona non-profit corporation. We are a completely volunteer run organization with no paid employees. We do this in our spare time and most of us work full-time (paying) jobs on top of doing rescue work. We do this because we love it and we are passionate about the dogs and rescue. Please be kind to us and understand that we are moving as fast as we can and juggling as many balls in the air as possible. We are ALWAYS in need of volunteers, so please consider joining our team!

We won't lie to you! It is stressful at times, but when you see a dog that you rescued/fostered/nurtured and new owner meet for the first time and see the *magical* connection, followed by a person and canine grinning from ear to ear, it makes it all worthwhile. There is a lot of work that goes into running this Non-profit corporation. It runs just like any business but without the funding that traditional corporations have. Our only source of income is from donations from the public and adoption fees. Out of that money we must pay for shelter fees, food, toys, bedding, routine veterinary care, transport and sometimes boarding and grooming. We need 7 day a week coverage in many areas (adoptions, fostering, phones, volunteer coordination, fundraising, event coordination, etc.).

It is important to us to place the dog that is right for you in your home the first time. We are committed to finding forever homes for our ACD's and we pride ourselves at being good at what we do. It is important to note, that the dog you are interested in IS NOT always the best match for your family, home and lifestyle. We are firm believers that the dog chooses his home. Allow us to perform our matchmaking 'magic' to ensure that you, your family and the dog will be happy. It is stressful on the family and dog to shuffle them from home to home. It can cause extreme stress, behavioral problems and setbacks in their training. Please understand that we have strict requirements for placement for a reason and we are seasoned veterans at placing dogs. We have had close to 450 dogs come through New Hope Cattle Dogs since February 2001 and combined, our volunteers have over 50 years of ACD knowledge.

We make a commitment to all our rescued dogs to watch over them for life. We require that if one of our dogs ever proves unsuitable for ANY reason in your home that they come back to us for placement.

To see the adoptable pets for New Hope Cattle Dogs, Rescue & Rehoming, Inc.

click here Return to list
New Hope Cattle Dogs, Rescue & Rehoming, Inc. Location
Below is a map for New Hope Cattle Dogs, Rescue & Rehoming, Inc., please call for specific directions.
***Note: PO Boxes will not show correctly on the map below.







Tootsie
Is a Female Dog who currently lives in Texas.
Adopt Tootsie Now



Animal Shelter Facts
Did you know that there are approximately 68,000,000 owned dogs in the United States?