Animal Shelter Support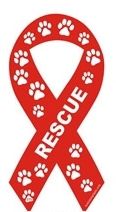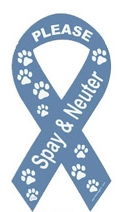 Show your support with a magnetic ribbon.
Recent Pet News, Tips & Info...
The Estonian Hound
The Estonian Hound – An Agile and Affectionate Furry Friend Suitable for All Families

The Estonian Hound is a scent hound dog breed originating from Estonia, and, although it was meant to be a working breed, its popularity as a companionship dog continues to increase. Its medium size makes it very suitable to be kept indoors, for instance in apartments The Clumber Spaniel
The Clumber Spaniel - The Perfect Mix Between Cuteness and Intelligence

Cute, fluffy, funny, gentle, the Clumber Spaniel is the favorite pet of many, and for good reasons. It is sweet, docile and pleasant. Even if one would think so due to its sweet nature, this breed the does not lack intelligence. Plus these are affectionate and well-behaved dogs. The Cirneco Dell Etna
Why Is the Cirneco Dell 'Etna a Special Choice for a Special Owner?

This elegant and robust breed is special in aspect and in its behavior; the Cirneco Dell 'Etna is a medium sized dog whose skills focus around hunting, scenting and exploring. Also, its sight and hearing are very sharp. The Cierny Sery
The Cierny Sery - An Intelligent and Loyal Friend

A perfect family dog but also a great companion for singles, the Cierny Sery is loyal, intelligent and reliable.

Loving and friendly, this dog will become part of its family and can get along with children very well

Animal Shelter details for Midwest Animal & Potbellied Pig Association (MAPPAR)
Please visit Midwest Animal & Potbellied Pig Association (MAPPAR) and adopt a homeless pet




You have reached the shelter page for Midwest Animal & Potbellied Pig Association (MAPPAR). Midwest Animal & Potbellied Pig Association (MAPPAR) is located in pardeeville, Wisconsin. If you have information to add or update for Midwest Animal & Potbellied Pig Association (MAPPAR), please click here and let us know.
Midwest Animal & Potbellied Pig Association (MAPPAR)


2804 Warner Lane

pardeeville, Wisconsin 53717

Phone: 608-429-1355

Email: info@mappar.org

Website: www.mappar.org/


MAPPAR is a non-profit domestic and farm animal sanctuary, animal shelter dedicated to the well being of all animals, and ending the suffering of all animals. Since MAPPAR began in 1996, we have devoted our resources and time to help all animals. MAPPAR is a nonprofit animal rescue association, which provides sanctuary, food, shelter, and vet care, and necessary provisions to unwanted, abused, and abandoned animals. Since the beginning, MAPPAR has re-homed, and rescued a variety of animals. MAPPAR currently provides sanctuary for farm animals, feral (and many semi-and non-feral) cats, and dogs. Our focus is to re-home and place animals when strictly screened and suitable homes can be obtained. We also promote the following programs and agendas: Humane (Animal & Human) Educational Programs for Youth Programs and Retreats Spaying and neutering to help end the homeless animal epidemic. Compassion for all animals through educational programs. Helping people keep their existing pets by suggesting behavior modification, education programs and aiding with zoning issues. We accomplish this entirely by donations and volunteers. We need your help in making this possible. Those who visit MAPPAR will be touched by all the rescued farm and domestic animals at the sanctuary. It is the hope of all of us, and especially the hope of the animals to teach people that their "prime rib" or veal ravioli could have once looked at them with their big brown eyes, and licked the food out of their own child's hands at a farm sanctuary such as ours. So, if you know someone that loves dogs (and steak), bring them to our shelter.
MAPPAR also acts in conjunction with other animal groups, people, and organizations to help animals. Have you or your group ever spent the day on a farm? Located on a 10 acre farm in Pardeeville, WI, MAPPAR is always welcoming visitors, when volunteers are available as tour guides. Email us at info@mappar.org to arrange for a tour for your group to see the beautiful surroundings and take the time to make a new friend. MAPPAR is always in need of volunteers whether it is taking care of animals or construction on new animal quarters. Our fun and educational tours give you a rare opportunity to make friends with farm and domestic animals. MAPPAR rescues, rehabilitates and provides forever care for all of its' animal residents every year, for those animals which are not readily able to adopt-out.
The animals are given all the care and love needed to recover from a lifetime of abuse and neglect. The farm animals of MAPPAR are a reminder that they too are just as susceptible of suffering from isolation, fear, and neglect as all animals - be it a pig, cow, dog, cat, or you and I.
To see the adoptable pets for Midwest Animal & Potbellied Pig Association (MAPPAR)
click here
Return to list
Midwest Animal & Potbellied Pig Association (MAPPAR) Location
Below is a map for Midwest Animal & Potbellied Pig Association (MAPPAR), please call for specific directions.
***Note: PO Boxes will not show correctly on the map below.







Boomer
Is a Male Dog who currently lives in New Jersey.
Adopt Boomer Now



Animal Shelter Facts
Did you know that in seven years, one female cat and her offspring can theoretically produce 420,000 cats?