Looking Glass Animal Rescue, Inc.
Ridgefield Animal Shelter
Ridgefield, Connecticut 06877
Phone: 914-912-9027
Looking Glass Animal Rescue (â??LGARâ?) is a nonprofit volunteer-based animal welfare organization dedicated to rescuing dogs from high-kill shelters, hoarding situations, puppy mills, animal fighting rings and more. While we welcome all animals in need, we specifically focus on animals that are often overlooked due to age, breed, special need or an illness or injury requiring immediate, often costly medical attention that shelters are unable to provide. Without a rescue outlet, these animals would otherwise be euthanized due to their issues. Hundreds of animals are euthanized every year due to overpopulation, irresponsibility and sadly, cost. This is particularly true with animals who suffer medical ailments, many of which are treatable yet they are often deemed â??unadoptableâ? and withheld from public view. These animals in particular suffer the worst fate because they sit in pain and fear with no hope of ever being given a second chance at life. Because of this, we have developed a special focus within our rescue to save as many of these animals that we can. Veterinary expenses alone can range from a few hundred to a few thousand dollars depending on the severity of the condition which is often unknown at the time of pull. Yet, in spite of these costs, our mission for every animal we pull into our rescue is to provide the most advanced medical and pain management treatments possible in an effort to ensure the best possible outcomes for these previously neglected and broken animals. In addition to treating their acute medical needs, every dog rescued will be spayed/neutered, if they are not already, and vaccinated and microchipped as soon as possible in an effort to give them the best opportunity for a healthy, happy life. When people do decide to foster an animal or adopt from us, they should expect the animal will remain well and not pass disease to their resident pets. Lastly, for each animal that we place, we provide extensive education on how to transition the animal into their new life. Basics like crate training, housetraining, obedience training, and the best ways to introduce resident pets are integral for the success of the relationship. When necessary we will also engage professional trainers for those animals that need specific behavior modification in an effort to help our animals and their new family position themselves for success. Mental health is as important as physical health and we believe that every animal should be given the chance to lead a life free of fear and anxiety. Like psychologists, professional trainers are often the only ones equipped to transition an abused animal from the life that once "was" to the life that "could be". Our goal is to ensure that all of our animals become a cherished and welcomed member of their new family for the remainder of their lives. By working with a network of volunteer advocates, foster caregivers called Adoption Ambassadors, local veterinarians, trainers and shelters LGAR is hoping to be able to rescue hundreds of animals every year. We also serve as a resource to our community by providing information on pet ownership, including resources for spay/neuter, positive behavior training, nutrition and veterinary care. We believe that no animal should be mistreated and are working towards the day when no companion animal is euthanized for lack of a home.
Directions and map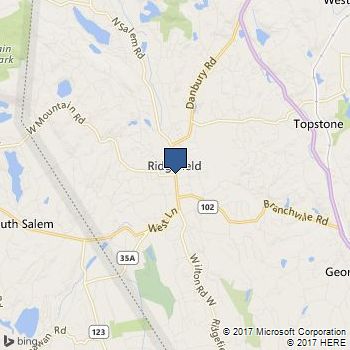 Note: PO Boxes will not show correctly on the map below.