Animal Shelter Support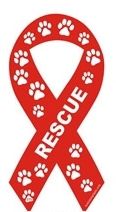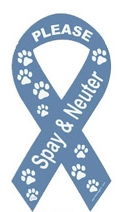 Show your support with a magnetic ribbon.
Recent Pet News, Tips & Info...
The Clumber Spaniel
The Clumber Spaniel - The Perfect Mix Between Cuteness and Intelligence

Cute, fluffy, funny, gentle, the Clumber Spaniel is the favorite pet of many, and for good reasons. It is sweet, docile and pleasant. Even if one would think so due to its sweet nature, this breed the does not lack intelligence. Plus these are affectionate and well-behaved dogs. The Cirneco Dell Etna
Why Is the Cirneco Dell 'Etna a Special Choice for a Special Owner?

This elegant and robust breed is special in aspect and in its behavior; the Cirneco Dell 'Etna is a medium sized dog whose skills focus around hunting, scenting and exploring. Also, its sight and hearing are very sharp. The Cierny Sery
The Cierny Sery - An Intelligent and Loyal Friend

A perfect family dog but also a great companion for singles, the Cierny Sery is loyal, intelligent and reliable.

Loving and friendly, this dog will become part of its family and can get along with children very well The Chow Chow
The Chow Chow – Children's Furry Friend and Fierce Protector

Chow Chow is a breed very appreciated by adults and children alike. Mature dogs of this breed are usually quite small and have the appearance of puppies - this is how it can be explained why they are so loved all around the world.

Animal Shelter details for JEM Pet Rescue
Please visit JEM Pet Rescue and adopt a homeless pet




You have reached the shelter page for JEM Pet Rescue. JEM Pet Rescue is located in Crane, Missouri. If you have information to add or update for JEM Pet Rescue, please click here and let us know.

We are a small local rescue. We support our community by rescuing abandonabused animals. It is our goal to decrease the number of homeless pets in our area. We have a screening process and adopt our animals to home that we hope will last a lifetime. Our wish for them is that they become part of the family. We want to educate pet owners about the responsibility of owning a pet. We will help them learn what ever it is their family needs to learn to be the best parentsfamily possible. We help our animals learn good habits. We hope to help them overcome any trauma they may have experienced before they came to us. We want our pets healthy and spayneutered so we can prevent future overpopulation.

To see the adoptable pets for JEM Pet Rescue

click here Return to list
JEM Pet Rescue Location
Below is a map for JEM Pet Rescue, please call for specific directions.
***Note: PO Boxes will not show correctly on the map below.







Scoop Mackow
Is a Male Cat who currently lives in Ohio.
Adopt Scoop Mackow Now



Animal Shelter Facts
Did you know that spaying and neutering can eliminate or reduce the incidence of a number of health problems that can be very difficult or expensive to treat?