Animal Shelter Support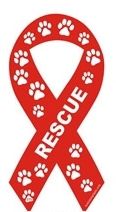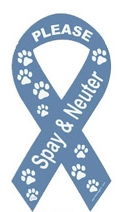 Show your support with a magnetic ribbon.
Recent Pet News, Tips & Info...
How To Bathe Your Cat
How To Bathe Your Cat Without Bloodshed Even though they are not known to be the greatest water fanatics, cats are not known to have a hygiene problem, as they keep themselves relatively clean. Teaching Your Puppy New Tricks
Fun Ways Of Teaching Your Puppy New Tricks

Teaching your little friend some new tricks can be a lot of fun if you practice the right approach. We all know that, in any learning process, there cannot just be "all work, no play", so do keep this in mind when trying to teach your puppy some fun tricks.

Of course, there are the basic commands of "sit", "stay", "come", "down", and those are very important, yet maybe you should not underestimate the actual benefits of teaching your puppy some cool tricks as well. Remedies for Cat Allergies
Remedies for Cat Allergies

Our love for these furry creatures has created a nation of cat owners, unfortunately millions of people deal with cat allergies everyday. The bad news is that a cure for cat allergies has not been found and that the best remedy to a pet allergy is avoiding being close to that pet. What Classifies as Animal Abuse
Animal abuse or cruelty is any act which results in the harming of an animal, whether it is intentional or through negligence. This includes a personís own pets.

Animal Shelter details for Henry County Humane Society (Kewanee Humane Society)
Please visit Henry County Humane Society (Kewanee Humane Society) and adopt a homeless pet





You have reached the home page for Henry County Humane Society (Kewanee Humane Society) located in kewanee, Illinois. If you have information to add or update for Henry County Humane Society (Kewanee Humane Society), please click here and let us know.

Every year several million cats and dogs are euthanized by organizations like Henry County Humane Society (Kewanee Humane Society) because the population is much higher than the number of families and homes willing to properly take care of these animals. When you adopt a pet from Henry County Humane Society (Kewanee Humane Society), you give a dog or a cat a second chance at life. Not all shelters euthanize animals, you can contact your local animal shelter to find out if there are any animals in need of rescuing before they are put down.

When you adopt a dog or cat from an animal shelter you also create additional space for another lost or abandoned pet who needs a safe environment.

Shelter pets are given the chance to interact with other animals and humans every day. While shelters can be noisy and overwhelming for some animals, it also provides a good environment for dogs and cats to learn to adapt and tolerate other animals. This can be particularly important if you already have a pet or even small children in your home.

Most animal shelters are provided, as required by law, for the safety and healthy well-being of the community. Additionally, individuals may choose to open private animal shelters. Despite popular belief animal shelters do not have to accept all animals. There are many shelters that will accept any animal, but sometimes shelters will have to turn away animals because of over population.

There are two types of animal shelters: traditional animal shelters allow animals to be euthanized if they are unhealthy or if they have been residents of the shelter for a specified amount of time. While this may seem heartless to many, most animal shelters are restricted on the amount of space and money they have to work with. To help prevent the euthanization of an animal, families and individuals looking for a new pet should try to adopt from their local shelter.

A no-kill shelter is an animal shelter that will take pets in but will not euthanize dogs and cats to make room for new animals. No-kill shelters are much more likely to run out of space and turn down new animals if pets are not being adopted.

Animal shelters like Henry County Humane Society (Kewanee Humane Society) are a great benefit to communities, pets and families. Shelters step in and provide a safe environment for lost and unwanted pets until they are able to find a home from them. The shelters help keep animals healthier and protect the community by keeping stray cats and dogs from overrunning the streets. You can help the mission of animal shelters by adopting pets responsibly and spaying or neutering your pet to help control the growing pet population.

The Kewanee Humane Society is a Not For Profit, No Kill facility for cats and dogs established in 1985 by a group of local individuals who love animals and wanted to provide a humane temporary facility until new homes were found. . This organization is supported by Donations. If you are looking for a cat or dog, call them. Don't believe you can only get a stray or a problem dog or cat from the Humane Society. Animals may be adopted by the following method.

1. Check out the list posted here or visit the Shelter to see first hand what is available.

2. Their is a $50.00 Adoption fee which includes Spay or Neutering of the animal.

The Humane Society has a 7 day trial period on all animals that are adopted. Family Pet Quarters will also donate 8 lbs of Iams dog or puppy food, or 4 lbs of IAMS cat or kitten food with each animal that is adopted. They will also provide dollars off coupons for your next visit to buy more food for your pet.

To see the adoptable pets for Henry County Humane Society (Kewanee Humane Society)

click here Return to list
Henry County Humane Society (Kewanee Humane Society) directions and map
Below is a map for Henry County Humane Society (Kewanee Humane Society), please call for specific directions.
***Note: PO Boxes will not show correctly on the map below.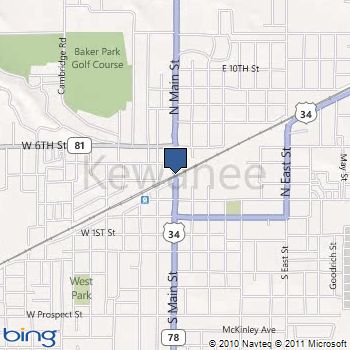 Olly
Is a Male Cat who currently lives in New Jersey.
Adopt Olly Now



Animal Shelter Facts
Did you know that spaying and neutering can eliminate or reduce the incidence of a number of health problems that can be very difficult or expensive to treat?