Animal Shelter Support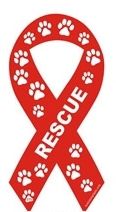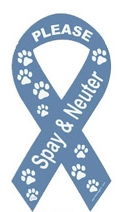 Show your support with a magnetic ribbon.
Recent Pet News, Tips & Info...
The King Shepherd
The King Shepherd – A Grand Dog and a Brave Protector

The King Shepherd is a dog breed that was developed in the '90s. The breed was created to fulfill the wishes of those who wanted the appearance of a German Shepherd, but on a larger scale. This breed is a combination of German Shepherd, Alaskan Malamute and Great Pyrenees. The Kangaroo Dog
The Kangaroo Dog – A Powerful Racer and Frisky Companion

The Kangaroo Dog, also known as the Australian Greyhound, is a breed of dog of the sighthound type. The dog hunts focusing exclusively on its sight. The breed was created by crossing the Greyhound with the Scottish Deerhounds. The breed is mainly used for hunting and is quite rare even in Australia. The Italian Greyhound
The Italian Greyhound – A Miniaturized Hunter with a Noble Look

The Italian Greyhound, otherwise known I.G., is a breed of dogs used to hunt rats, mice or even falcons. This sighthound is the smallest of all Greyhounds. This breed is actually an ancient one, but it became popular during the Renaissance. The Giant Maso Mastiff
The Giant Maso Mastiff - A Gentle Soul and a Watchful Companion

The Giant Maso Mastiff is quite a new breed developed to improve mastiffs' condition. This type of dog was created in 2001 by breeding the Old English Mastiff with Cane Corso. The purpose was to create a much healthier dog, but similar in appearance to the other mastiffs.

Animal Shelter details for Halls Farm Animal Sanctuary
Please visit Halls Farm Animal Sanctuary and adopt a homeless pet




You have reached the shelter page for Halls Farm Animal Sanctuary. Halls Farm Animal Sanctuary is located in Vance, Alabama. If you have information to add or update for Halls Farm Animal Sanctuary, please click here and let us know.
Halls Farm Animal Sanctuary


10920 Dale Earnhardt Drive

Vance, Alabama 35490

Phone: 205-556-7215

Fax: 205-556-7215

Email: majorsvance@aol.com


Halls Animal Sanctuary is a non-profit no-kill facility , which depends on donations from people and businesses that want to stop the inhumane treatment of all Gods creatures. We have an 80 acre sanctuary in Vance, Alabama, about 30 minutes north of Tuscaloosa.We are continually building new projects so if you would like to donate anything such aswood , fencing, feed, or money your charity would be welcome.We are certified with the Irs as being a legitimate organization and have filed 501c3.If you have any questions or know an animal in need feel free to call 205-556-7215 or 205-310-6520.We also take in exotic wildlife.Thank You for your time.
Christie Hall
VP
To see the adoptable pets for Halls Farm Animal Sanctuary
click here
Return to list
Halls Farm Animal Sanctuary Location
Below is a map for Halls Farm Animal Sanctuary, please call for specific directions.
***Note: PO Boxes will not show correctly on the map below.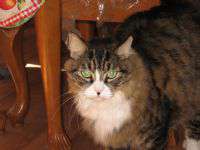 Tiger
Is a Male Cat who currently lives in California.
Adopt Tiger Now



Animal Shelter Facts
Did you know that three in ten (or 34,700,000) households own at least one cat?