Animal Shelter Support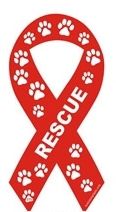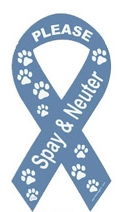 Show your support with a magnetic ribbon.
Recent Pet News, Tips & Info...
The Cierny Sery
The Cierny Sery - An Intelligent and Loyal Friend

A perfect family dog but also a great companion for singles, the Cierny Sery is loyal, intelligent and reliable.

Loving and friendly, this dog will become part of its family and can get along with children very well The Chow Chow
The Chow Chow – Children's Furry Friend and Fierce Protector

Chow Chow is a breed very appreciated by adults and children alike. Mature dogs of this breed are usually quite small and have the appearance of puppies - this is how it can be explained why they are so loved all around the world. The Chiribaya Shepherd
The Chiribaya Shepherd – An Ancient Dog Breed Used for Herding

Although many believe that the Chiribaya Shepherd is an extinct dog breed, others consider that some very rare dogs of this breed still exist. The Finnish Spitz
Want To Find The Best Companion For Your Family? Meet the Finnish Spitz.

The Finnish Spitz is the national dog breed of Finland, developed to provide help in hunting. It was used for hunting all kind of game, from small rodent to bears.

Animal Shelter details for Georgia Heartland Humane Society
Please visit Georgia Heartland Humane Society and adopt a homeless pet




You have reached the shelter page for Georgia Heartland Humane Society. Georgia Heartland Humane Society is located in fayettevile, Georgia. If you have information to add or update for Georgia Heartland Humane Society, please click here and let us know.

The Georgia Heartland Humane Society, Inc. was founded in 1996 based upon the concept that all life is sacred and that companion animals deserve a pain-free and peaceful existance. We are a nonprofit agency which receives no government assistance. It relies solely on the generosity of the public, striving to maintain it's strong fund raising efforts within the community and with area businesses and corporations. Through our network of caring veterinarians, the animals receive medical treatment that often includes donated time and discounted fees. Everyone that is a part of GHHS is a volunteer, fostering animals in their homes and giving the love and care that was lacking before entering our system.

To work to end the suffering of dogs and cats resulting from abuse, neglect, ignorance and pet overpopulation. To advocate the humane treatment of animals through (1) rescue of abandoned, neglected, and abused animals; (2) a spay/neuter assistance program; (3) promoting community awareness through humane education and (4) initiation and support of positive changes in local community municipal codes and state law regarding animal protection . Many of the animals that become a part of our program would not survive without our help. We rescue injured animals that are unable to get the help they require to heal and we rescue abused animals that don't know comfort and kindness and love.

To see the adoptable pets for Georgia Heartland Humane Society

click here Return to list
Georgia Heartland Humane Society Location
Below is a map for Georgia Heartland Humane Society, please call for specific directions.
***Note: PO Boxes will not show correctly on the map below.







TUCKER
Is a Male Dog who currently lives in Indiana.
Adopt TUCKER Now



Animal Shelter Facts
Did you know that you can search for dogs to adopt by state or zip code, using our Pet Search feature?