Animal Shelter Support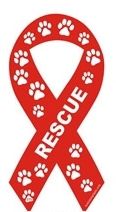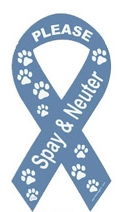 Show your support with a magnetic ribbon.
Recent Pet News, Tips & Info...
The Estonian Hound
The Estonian Hound – An Agile and Affectionate Furry Friend Suitable for All Families

The Estonian Hound is a scent hound dog breed originating from Estonia, and, although it was meant to be a working breed, its popularity as a companionship dog continues to increase. Its medium size makes it very suitable to be kept indoors, for instance in apartments The Clumber Spaniel
The Clumber Spaniel - The Perfect Mix Between Cuteness and Intelligence

Cute, fluffy, funny, gentle, the Clumber Spaniel is the favorite pet of many, and for good reasons. It is sweet, docile and pleasant. Even if one would think so due to its sweet nature, this breed the does not lack intelligence. Plus these are affectionate and well-behaved dogs. The Cirneco Dell Etna
Why Is the Cirneco Dell 'Etna a Special Choice for a Special Owner?

This elegant and robust breed is special in aspect and in its behavior; the Cirneco Dell 'Etna is a medium sized dog whose skills focus around hunting, scenting and exploring. Also, its sight and hearing are very sharp. The Cierny Sery
The Cierny Sery - An Intelligent and Loyal Friend

A perfect family dog but also a great companion for singles, the Cierny Sery is loyal, intelligent and reliable.

Loving and friendly, this dog will become part of its family and can get along with children very well

Animal Shelter details for Cut Bank Animal Shelter
Please visit Cut Bank Animal Shelter and adopt a homeless pet




You have reached the shelter page for Cut Bank Animal Shelter. Cut Bank Animal Shelter is located in Cut Bank, Montana. If you have information to add or update for Cut Bank Animal Shelter, please click here and let us know.

Mission Statement Cut Bank Animal Control and Shelter shall promote the humane treatment of animals and foster respect, understanding and compassion for all creatures. We provide care and safe harbor for animals afflicted by neglect, abandonment and abuse. We will strive relentlessly to eradicate neglect, abandonment and abuse. We work to reunite lost animals with their owners. We are dedicated to lowering the numbers of animals needlessly destroyed due to overpopulation by promoting the spaying and neutering of ALL companion animals. We will endeavor relentlessly to enhance the bond between humans and animals through adoption, education and services for responsible, compassionate pet ownership. Goals Helping the homeless and neglected animals of this community is number one on our list. In 2004, 52 dogs and 20 cats were placed in forever homes in 2005, 84 dogs and 98 cats in 2006, 51 dogs and 76 cats and in 2007, 45 dogs and 49 cats in 2008, 11 dogs 22 pups 12 cats 35 kittens. As of September 19th, we have adopted 13 dogs, 27 pups, 13 cats and 18 kittens to loving homes. We have returned to their owners 55 dogs, 5 cats and 1 rabbit. We have assisted with a wounded owl, three hawks and one Golden Eagle for Fish, Wildlife and Game in 2008. We have returned to the wild one bat and two badgers in 2008. It may not sound like a lot but we are proud of the numbers. The numbers tell us that the SpayNeuter Clinics that we attend are reducing the number of animals in our community who would have probably met a horrible fate without the intervention of the Animal Control Officer, Special Services Officer and Officers of the Cut Bank Police Department. Our animals and the community need this service and we will work tirelessly to make this the best community for animals and humans alike. We cannot do this alone and need the help of kind, caring people like yourself. Help us to write happy endings to our adorable adoptables. Most of our animals were surrendered because their caretakers were moving, divorced, developed allergies or died. Imagine sharing your life with a wonderful four-footed friend simply by opening your heart and your home. Knowing that you have kept that friend from being euthanized which sadly, is the reality of life in any shelter situation. It is the new parent's job to provide attention, love and safe housing.

To see the adoptable pets for Cut Bank Animal Shelter

click here Return to list
Cut Bank Animal Shelter Location
Below is a map for Cut Bank Animal Shelter, please call for specific directions.
***Note: PO Boxes will not show correctly on the map below.







Judas
Is a Female Ferret who currently lives in New Mexico.
Adopt Judas Now



Animal Shelter Facts
Did you know that you can search for cats to adopt by state or zip code, using our Pet Search feature?