Bell County SPCA
P.O. Box 1222
temple, Texas 76503
The SPCA of Bell County, Texas is a 501(c)(3) non-profit organization located in Temple, dedicated to the welfare of animals. One of the ways in which we seek to accomplish this task is through rescuing and placing animals in loving homes.

Many of our animals are "throw aways", left by the side of our county's highways by uncaring and uninformed individuals.

We also are involved in shelter rescue and are afforded the opportunity to secure these animals from our local shelters after all their efforts to adopt them have been exhausted.

ALL animals adopted through the SPCA have been spayed or neutered, have received their yearly vaccinations, and either heartworm or feline leukemia tested.
No pets found on this shelter
Directions and map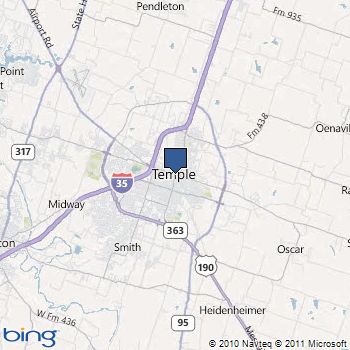 Note: PO Boxes will not show correctly on the map below.