Animal Shelter Support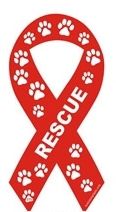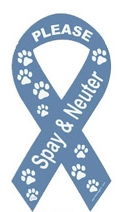 Show your support with a magnetic ribbon.
Recent Pet News, Tips & Info...
The Field Spaniel
The Field Spaniel - A Gentle, Friendly, Sensitive and Affectionate Show and Working Dog

The Field Spaniel is a medium-sized breed originating in England, where it was developed in the late 19th century in an attempt to create an all-black, Spaniel-type show dog The Estonian Hound
The Estonian Hound – An Agile and Affectionate Furry Friend Suitable for All Families

The Estonian Hound is a scent hound dog breed originating from Estonia, and, although it was meant to be a working breed, its popularity as a companionship dog continues to increase. Its medium size makes it very suitable to be kept indoors, for instance in apartments The Clumber Spaniel
The Clumber Spaniel - The Perfect Mix Between Cuteness and Intelligence

Cute, fluffy, funny, gentle, the Clumber Spaniel is the favorite pet of many, and for good reasons. It is sweet, docile and pleasant. Even if one would think so due to its sweet nature, this breed the does not lack intelligence. Plus these are affectionate and well-behaved dogs. The Cirneco Dell Etna
Why Is the Cirneco Dell 'Etna a Special Choice for a Special Owner?

This elegant and robust breed is special in aspect and in its behavior; the Cirneco Dell 'Etna is a medium sized dog whose skills focus around hunting, scenting and exploring. Also, its sight and hearing are very sharp.

Animal Shelter details for BARC St. Louis
Please visit BARC St. Louis and adopt a homeless pet




You have reached the shelter page for BARC St. Louis. BARC St. Louis is located in Fenton, Missouri. If you have information to add or update for BARC St. Louis, please click here and let us know.

BARC's home base is in Fenton, Missouri. However, we primarily rescue from the St. Louis City Pound, and from the general St. Louis Metropolitan Area, encompassing St. Louis City, St. Louis County, and Jefferson County, Missouri. BARC rescues, fosters, cares for and places homeless animals in the St. Louis Metro Area. We are a non-profit 501C3 all volunteer group dedicated to animal welfare. BARC is very diversified in its efforts. We have fostered, cared for, and placed over 5,000 homeless animals since 1997. We opened and operated the first puppykitten nursery at the city pound from 2001-2004. BARC is the proud recipient of grants from PETsMART Charities, Nestle Purina, Sea World Busch Gardens Conservation Fund, and DJT Foundation. Due to these generous grants, and additional funding from our donors, BARC has been able to provide over 2600 free spayneuters for pets of low-income families since October 2003. Our free spayneuter program is open to anyone who can provide proof of financial need. We impose no residency restrictions with our spayneuter efforts as we know animals need to be fixed no matter where they live. BARC does not traditionally hold adoption events, nor do we regularly attend PetSmartPetCo Adoption Days. We feel that animals behave much more like their true selves while in the environment they have become accustomed to. Because of this, we list the telephone number of the foster parents with each advertised animal, and have potential adopters contact the foster home directly. At that point, meetings are arranged at the home, or at a local park - whatever works best for everyone involved based on schedules, and locations. We find this to be a much more agreeable arrangement for animal and adopters alike. The non-negotiable adoption fee for animals adopted through BARC is $125. This covers our costs of rescue, medical and general care, fostering, and spayneuter surgery. We also provide the first two sets of shots and dewormer for puppies and we do all of the same plus front-foot declaw our kittens. BARC adopts out to INDOOR HOMES ONLY, and we do not transport or ship animals. We require that adopters pick up animals in person. We do require that a BARC Adoption Application be filled out by potential adopters. The application is available via email. Just call the phone number listed in the advertisement of the animal you are interested in and we will forward the application to your email address. It's a fairly straightforward, simple form that will only take a moment of your time. After meeting the foster family, the animal, and falling in love with your animal, filling out the application, and everything being approved, the adopter pays the $125 adoption fee - by CASH of MONEY ORDER - and, providing that the animal has already been spayedneutered, you take home your new precious pet to live happily ever after in your home.

To see the adoptable pets for BARC St. Louis

click here Return to list
BARC St. Louis Location
Below is a map for BARC St. Louis, please call for specific directions.
***Note: PO Boxes will not show correctly on the map below.







Boomer
Is a Male Dog who currently lives in New Jersey.
Adopt Boomer Now



Animal Shelter Facts
Did you know that the number of cats and dogs euthanized by animal shelters each year is estimated at 4 to 5 million?