Animal Adoption Center of Garland
117 North Garland Avenue
garland, Texas 75040
Phone: 972-494-5463
Animal Adoption Center of Garland is a non-profit, no-kill dog and cat shelter located in Garland, Texas. Since we started, we have found homes for over 12 thousand dogs and cats. We receive no funds from local, state or federal government and are supported solely by private donations.

Garland Animal Services handles the registration of all animals living in Garland. City ordinance requires that all animals three months of age and older be registered annually with the Garland Animal Services. Proof of current rabies vaccination is required. The fee is $5.00 per year for sterilized animals (and animals under six months of age), $15 per year for unsterilized animals.

To obtain a registration tag, go to the Abe J. Tuggle Animal Shelter and Adoption Center at 600 Tower Street, or mail the animal's current rabies certificate from a veterinarian, a check or money order for the proper fee, and a self-addressed stamped envelope to Garland Animal Services, P.O. Box 469002, Garland, TX 75046-9002.
No pets found on this shelter
Directions and map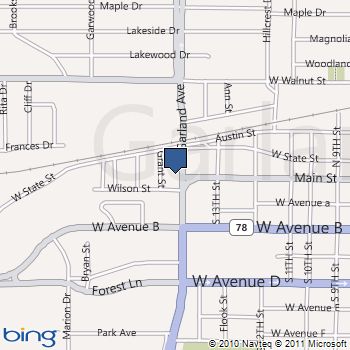 Note: PO Boxes will not show correctly on the map below.