Dog Park details for Harwinton Recreation Area
Harwinton Recreation Area
Litchfield County
Harwinton, CT 06791
This is a great place for dogs to romp off-leash in the woods and water but, again, care should be taken to leash up while other park visitors pass if they appear uncomfortable with dogs. Field and wooded 1-2 mile trail, much of it running along a brook. There are picnic tables, a pavilion and a pond but no restroom facilities. Frequented by lots of dog owners and off-leash dogs but others use the park, as well, so some sensitivity should be shown when approaching children or people who aren't crazy about dog slobber. Location: At the intersection of Routes 4 and 118 in Harwinton. Directions: Route 4 (west or east, depending on where you're coming from) to it's junction with Route 118. There is a sign for the park at the junction traffic light, diagonally across the street from The Church of the Immaculate Heart of Mary.
Harwinton Recreation Area directions and map
Below is a map for Harwinton Recreation Area, please call for specific directions.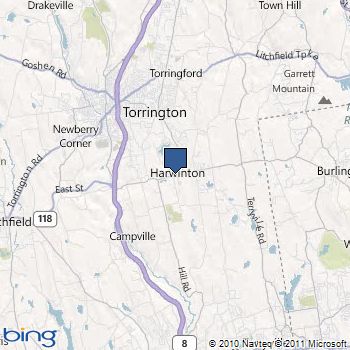 If you would like to add custom text or update the information provided about Harwinton Recreation Area please email us at info@animalshelter.org
Note: PO Boxes will not show correctly on the map below.