Animal Shelter Support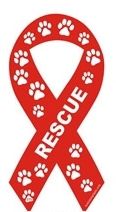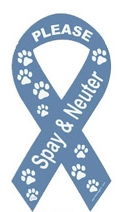 Show your support with a magnetic ribbon.
Recent Pet News, Tips & Info...
The Estonian Hound
The Estonian Hound – An Agile and Affectionate Furry Friend Suitable for All Families

The Estonian Hound is a scent hound dog breed originating from Estonia, and, although it was meant to be a working breed, its popularity as a companionship dog continues to increase. Its medium size makes it very suitable to be kept indoors, for instance in apartments The Clumber Spaniel
The Clumber Spaniel - The Perfect Mix Between Cuteness and Intelligence

Cute, fluffy, funny, gentle, the Clumber Spaniel is the favorite pet of many, and for good reasons. It is sweet, docile and pleasant. Even if one would think so due to its sweet nature, this breed the does not lack intelligence. Plus these are affectionate and well-behaved dogs. The Cirneco Dell Etna
Why Is the Cirneco Dell 'Etna a Special Choice for a Special Owner?

This elegant and robust breed is special in aspect and in its behavior; the Cirneco Dell 'Etna is a medium sized dog whose skills focus around hunting, scenting and exploring. Also, its sight and hearing are very sharp. The Cierny Sery
The Cierny Sery - An Intelligent and Loyal Friend

A perfect family dog but also a great companion for singles, the Cierny Sery is loyal, intelligent and reliable.

Loving and friendly, this dog will become part of its family and can get along with children very well

Dog Park details for Clarksville Bark Park
Clarksville Dog Park
This is an outstanding place to "unleash" that wild thang, your doggypoo. Over two acres of wide open running and doggy socializing. Separate fencing for small and large breeds. Birdie and Bogie, my infamous twin Brittanys race straight for the car, when I say..."..Want to go to the Bark Park?". They like it better than a hot dog vendor at a Frisbee throwin' contest! Your dog will have a ball at this well maintained doggy playground, its like MilkBones from Heaven. Check for Rules and Regulations for safe and enjoyable visits with your best friend. No aggressive dogs allowed. Potty bags and receptacles provided. Please bring water for your furry buddy as there is no water available at the park just yet (as of 5/06). A human/doggie water fountain combo that has a bowl at ground level for dogs costs $1,500. Anyone who would like to make a donation toward that purchase, or if you want to obtain more information about BARK PARK you may contact Clarksville Parks and Recreation Department, 931.645.7476. Location: City of Clarksville Fairgrounds-Community Park. Directions: At the rear of the Fairgrounds near the playground located on Hwy 47 at Riverside Drive intersection.
<
Return to list
If you would like to add custom text or update the information provided about Clarksville Bark Park please email us at
info@animalshelter.org
Below is a map which should indicate the general area of Clarksville Bark Park, please call for specific directions.







Rex
Is a Male Dog who currently lives in Georgia.
Adopt Rex Now



Animal Shelter Facts
Did you know that you can search for kittens to adopt by state or zip code, using our Pet Search feature?