Animal Shelter Support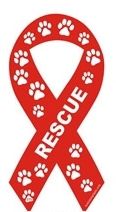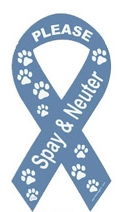 Show your support with a magnetic ribbon.
Recent Pet News, Tips & Info...
Healthy Homemade Dog Food
How to Prepare Healthy Homemade Dog Food

More and more dog owners are starting to feed their beloved canine companions homemade meals, either because they feel that the commercially available pet food is sub-standard, or because they have enough time at their disposal to be able to cook for their dogs. Travelling With Your Cat by Car
15 Useful Tips for Travelling With Your Cat by Car

When it comes to road trips, cats are not always the best companions. For most cats, the idea of road tripping is both scary and unwelcomed. But if you wish to make it as comfortable as possible, take into account our these simple and useful tips. How to Find a Lost Cat
How to Find a Lost Cat

If you are the owner of a cat and they have ever gone missing, it might be useful to know how to find a lost cat. Cats tend to wonder off and sometimes do not return. It helps to be prepared for these scenarios. There are a few easy steps which you can follow to get through such a stressful event. Free ASPCA Pet Safety Pack
Free Pet Safety Pack from the ASPCA - Help keep your pets safe with a free pet safety pack from the American Society for the Prevention of Cruelty to Animals (ASPCA)!

Animal Shelter details for Webark Estates, Inc.
Please visit Webark Estates, Inc. and adopt a homeless pet




You have reached the shelter page for Webark Estates, Inc.. Webark Estates, Inc. is located in moundsville, West Virginia. If you have information to add or update for Webark Estates, Inc., please click here and let us know.

Locals will recognize the Lacefield name, well-known animal lovers, as the owners of 17 area Domino's Pizza stores. Managed by Pam Lacefield, Webark Estates, Inc. is a a "No Kill" facility. The Lacefields will provide lifetime care to any animals accepted into Webark Estates.

To see the adoptable pets for Webark Estates, Inc.

click here Return to list
Webark Estates, Inc. Location
Below is a map for Webark Estates, Inc., please call for specific directions.
***Note: PO Boxes will not show correctly on the map below.






ANGEL
Is a Male Cat who currently lives in Pennsylvania.
Adopt ANGEL Now



Animal Shelter Facts
Did you know that spaying and neutering makes pets better, more affectionate companions?