Animal Shelter Support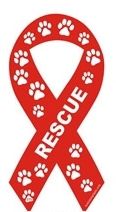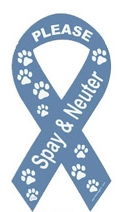 Show your support with a magnetic ribbon.
Recent Pet News, Tips & Info...
The Rottweiler
Strong, but Gentle, Fearless, but Loving, a Good Companion - the Rottweiler

The Rottweiler gets its name from the German region of Rottweil. But the breed's ancestors weren't natives to the Teutonic area. They arrived in the area of what is today known as Germany centuries ago, when the Romans decided to conquer this part of Europe. Back then, the dogs were used for herding and protection. The Russian Bear Schnauzer
The Russian Bear Schnauzer – Cold With Strangers, Warm With Family

The Black Russian Terrier, also known as the Russian Bear Schnauzer, is a breed created in the former Soviet Union using over 20 other breeds, mostly imported from Germany. This breed was made initially for the military and is designed as a working dogs. The Shih Tzu
the Shih Tzu

"The toy dog with a chrysanthemum like face" is what the Chinese breed called Shih Tzu is also known as. It is believed that this small dog was loved by the Buddhist monks for its resemblance of a lion, a sacred animal in this culture. The Small Swiss Hound
The Small Swiss Hound – "A Lot Of Hunter" In A Small, Friendly Package

The Small Swiss Hound, or the Schweizerischer Niederlaufhund, is a dog breed originating in Switzerland, at the bigining of the 20th century.

Animal Shelter details for Webark Estates, Inc.
Please visit Webark Estates, Inc. and adopt a homeless pet




You have reached the shelter page for Webark Estates, Inc.. Webark Estates, Inc. is located in moundsville, West Virginia. If you have information to add or update for Webark Estates, Inc., please click here and let us know.

Locals will recognize the Lacefield name, well-known animal lovers, as the owners of 17 area Domino's Pizza stores. Managed by Pam Lacefield, Webark Estates, Inc. is a a "No Kill" facility. The Lacefields will provide lifetime care to any animals accepted into Webark Estates.

To see the adoptable pets for Webark Estates, Inc.

click here Return to list
Webark Estates, Inc. Location
Below is a map for Webark Estates, Inc., please call for specific directions.
***Note: PO Boxes will not show correctly on the map below.







Sadie
Is a Female Cat who currently lives in Wisconsin.
Adopt Sadie Now



Animal Shelter Facts
Did you know that the average number of litters a fertile dog can produce in one year is two?