Animal Shelter Support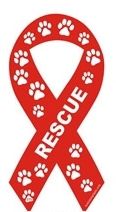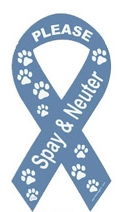 Show your support with a magnetic ribbon.
Recent Pet News, Tips & Info...
The Roman Rottweiler
The Roman Rottweiler - A Legendary Breed And A Faithful Companion

When the Romans crossed the Alps they had a strong ally beside them, a dog which is known today as the Roman Rottweiler. These canines were used by the Roman troops not only in battle, but also for protecting and herding their cattle. The Seidenspitz
On old Breed with a Great Character - The Seidenspitz

The Seidenspitz is a breed that has its origins in Germany. It is a toy dog breed that goes back a long time, but unfortunately many records concerning it got lost during the First and Second World Wars. Shiba Inus
Shiba Inus - The Medium Sized Dogs From The Country Of the Rising Sun

The Shiba Inus is a term that describes 3 dog breeds that are medium in size. This includes the Kishu, the Kai Dog and the Shikoku. These three breeds have slight differences concerning size and a few other fine points. These breeds were initially used as hunting dogs, used mainly for deer, boar, and other small or medium sized animals. With professional hunting in decline, they began a new "career" as watch dogs and family pets. The Seppala Siberian Sleddog
A Rugged Dog Breed Built for Endurance – Seppala Siberian Sleddog

The Seppala Siberian Sleddog has its origins in the 19th century Canada and is named after its creator, Leohnard Seppala. It is believed that the breed was the result of crossings between various sledding breeds like the more known Siberian Husky.

Animal Shelter details for Heartland Great Dane Rescue, Inc.
Please visit Heartland Great Dane Rescue, Inc. and adopt a homeless pet




You have reached the shelter page for Heartland Great Dane Rescue, Inc.. Heartland Great Dane Rescue, Inc. is located in Guthrie, Oklahoma. If you have information to add or update for Heartland Great Dane Rescue, Inc., please click here and let us know.

Dedicated to saving abandoned, abused, neglected and unwanted Great Danes in Oklahoma and surrounding areas and finding them loving forever homes.

To see the adoptable pets for Heartland Great Dane Rescue, Inc.

click here Return to list
Heartland Great Dane Rescue, Inc. Location
Below is a map for Heartland Great Dane Rescue, Inc., please call for specific directions.
***Note: PO Boxes will not show correctly on the map below.







Mackinaw
Is a Male Cat who currently lives in Michigan.
Adopt Mackinaw Now



Animal Shelter Facts
Did you know that the average number of litters a fertile cat can produce in one year is three?