Animal Shelter Support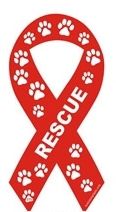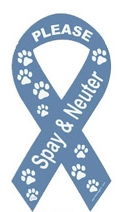 Show your support with a magnetic ribbon.
Recent Pet News, Tips & Info...
Shetland Sheepdog
Wonderful Companion Always By Your Side - The Shetland Sheepdog (Sheltie)

At a first glance, the Shetland Sheepdog (Sheltie) looks like a smaller copy of a rough-coated Collie. Although the two breeds are related, the Sheltie wasn't born from the desire to have a smaller Collie. The Spanish Mastiff
The Spanish Mastiff – The Gentle Giant Dog Of Spain

The Spanish Mastiff, also known by its Spanish name, Mastin Espanol is a large breed of dogs. Originally they were bred as a guard dog whose purpose was to defend the livestock and the owner family against predators like wolves. The Rottweiler
Strong, but Gentle, Fearless, but Loving, a Good Companion - the Rottweiler

The Rottweiler gets its name from the German region of Rottweil. But the breed's ancestors weren't natives to the Teutonic area. They arrived in the area of what is today known as Germany centuries ago, when the Romans decided to conquer this part of Europe. Back then, the dogs were used for herding and protection. The Russian Bear Schnauzer
The Russian Bear Schnauzer – Cold With Strangers, Warm With Family

The Black Russian Terrier, also known as the Russian Bear Schnauzer, is a breed created in the former Soviet Union using over 20 other breeds, mostly imported from Germany. This breed was made initially for the military and is designed as a working dogs.

Animal Shelter details for Heartland Great Dane Rescue, Inc.
Please visit Heartland Great Dane Rescue, Inc. and adopt a homeless pet




You have reached the shelter page for Heartland Great Dane Rescue, Inc.. Heartland Great Dane Rescue, Inc. is located in Guthrie, Oklahoma. If you have information to add or update for Heartland Great Dane Rescue, Inc., please click here and let us know.

Dedicated to saving abandoned, abused, neglected and unwanted Great Danes in Oklahoma and surrounding areas and finding them loving forever homes.

To see the adoptable pets for Heartland Great Dane Rescue, Inc.

click here Return to list
Heartland Great Dane Rescue, Inc. Location
Below is a map for Heartland Great Dane Rescue, Inc., please call for specific directions.
***Note: PO Boxes will not show correctly on the map below.







Coal
Is a Male Dog who currently lives in Alabama.
Adopt Coal Now



Animal Shelter Facts
Did you know that neutering cats makes them less likely to spray and mark territory?