Animal Shelter Support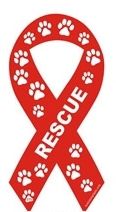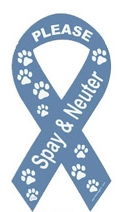 Show your support with a magnetic ribbon.
Recent Pet News, Tips & Info...
The Field Spaniel
The Field Spaniel - A Gentle, Friendly, Sensitive and Affectionate Show and Working Dog

The Field Spaniel is a medium-sized breed originating in England, where it was developed in the late 19th century in an attempt to create an all-black, Spaniel-type show dog The Estonian Hound
The Estonian Hound – An Agile and Affectionate Furry Friend Suitable for All Families

The Estonian Hound is a scent hound dog breed originating from Estonia, and, although it was meant to be a working breed, its popularity as a companionship dog continues to increase. Its medium size makes it very suitable to be kept indoors, for instance in apartments The Clumber Spaniel
The Clumber Spaniel - The Perfect Mix Between Cuteness and Intelligence

Cute, fluffy, funny, gentle, the Clumber Spaniel is the favorite pet of many, and for good reasons. It is sweet, docile and pleasant. Even if one would think so due to its sweet nature, this breed the does not lack intelligence. Plus these are affectionate and well-behaved dogs. The Cirneco Dell Etna
Why Is the Cirneco Dell 'Etna a Special Choice for a Special Owner?

This elegant and robust breed is special in aspect and in its behavior; the Cirneco Dell 'Etna is a medium sized dog whose skills focus around hunting, scenting and exploring. Also, its sight and hearing are very sharp.

Animal Shelter details for Brookfield Animal Control
Please visit Brookfield Animal Control and adopt a homeless pet




You have reached the shelter page for Brookfield Animal Control. Brookfield Animal Control is located in brookfield, Missouri. If you have information to add or update for Brookfield Animal Control, please click here and let us know.
Brookfield Animal Control


116 W. Brooks

brookfield, Missouri 64628

Phone: 660-258-3385


To see the adoptable pets for Brookfield Animal Control
click here
Return to list
Brookfield Animal Control Location
Below is a map for Brookfield Animal Control, please call for specific directions.
***Note: PO Boxes will not show correctly on the map below.







Boomer
Is a Male Dog who currently lives in New Jersey.
Adopt Boomer Now



Animal Shelter Facts
Did you know that you can search for animal rescue organizations in your area by state or zip code?