Animal Shelter Support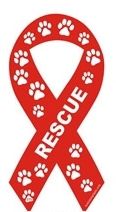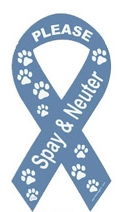 Show your support with a magnetic ribbon.
Recent Pet News, Tips & Info...
The Clumber Spaniel
The Clumber Spaniel - The Perfect Mix Between Cuteness and Intelligence

Cute, fluffy, funny, gentle, the Clumber Spaniel is the favorite pet of many, and for good reasons. It is sweet, docile and pleasant. Even if one would think so due to its sweet nature, this breed the does not lack intelligence. Plus these are affectionate and well-behaved dogs. The Cirneco Dell Etna
Why Is the Cirneco Dell 'Etna a Special Choice for a Special Owner?

This elegant and robust breed is special in aspect and in its behavior; the Cirneco Dell 'Etna is a medium sized dog whose skills focus around hunting, scenting and exploring. Also, its sight and hearing are very sharp. The Cierny Sery
The Cierny Sery - An Intelligent and Loyal Friend

A perfect family dog but also a great companion for singles, the Cierny Sery is loyal, intelligent and reliable.

Loving and friendly, this dog will become part of its family and can get along with children very well The Chow Chow
The Chow Chow – Children's Furry Friend and Fierce Protector

Chow Chow is a breed very appreciated by adults and children alike. Mature dogs of this breed are usually quite small and have the appearance of puppies - this is how it can be explained why they are so loved all around the world.

Animal Shelter details for Auglaize County Humane Society
Please visit Auglaize County Humane Society and adopt a homeless pet




You have reached the shelter page for Auglaize County Humane Society. Auglaize County Humane Society is located in wapakoneta, Ohio. If you have information to add or update for Auglaize County Humane Society, please click here and let us know.

The mission of the Auglaize County Humane Society is to provide a safe and sheltering environment for the homeless animals of today, encourage kindness and responsibility toward the pets of tomorrow, and foster through the education of our children a compassion for all living creatures, both man and animal.

To see the adoptable pets for Auglaize County Humane Society

click here Return to list
Auglaize County Humane Society Location
Below is a map for Auglaize County Humane Society, please call for specific directions.
***Note: PO Boxes will not show correctly on the map below.







Helena
Is a Female Cat who currently lives in Michigan.
Adopt Helena Now



Animal Shelter Facts
Did you know that three in ten (or 34,700,000) households own at least one cat?