Animal Shelter Support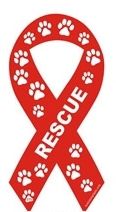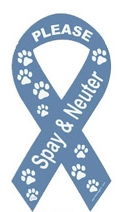 Show your support with a magnetic ribbon.
Recent Pet News, Tips & Info...
The Cirneco Dell Etna
Why Is the Cirneco Dell 'Etna a Special Choice for a Special Owner?

This elegant and robust breed is special in aspect and in its behavior; the Cirneco Dell 'Etna is a medium sized dog whose skills focus around hunting, scenting and exploring. Also, its sight and hearing are very sharp. The Cierny Sery
The Cierny Sery - An Intelligent and Loyal Friend

A perfect family dog but also a great companion for singles, the Cierny Sery is loyal, intelligent and reliable.

Loving and friendly, this dog will become part of its family and can get along with children very well The Chow Chow
The Chow Chow – Children's Furry Friend and Fierce Protector

Chow Chow is a breed very appreciated by adults and children alike. Mature dogs of this breed are usually quite small and have the appearance of puppies - this is how it can be explained why they are so loved all around the world. The Chiribaya Shepherd
The Chiribaya Shepherd – An Ancient Dog Breed Used for Herding

Although many believe that the Chiribaya Shepherd is an extinct dog breed, others consider that some very rare dogs of this breed still exist.

Animal Shelter details for Animal Friends of Connecticut
Please visit Animal Friends of Connecticut and adopt a homeless pet




You have reached the shelter page for Animal Friends of Connecticut. Animal Friends of Connecticut is located in West Hartford, Connecticut. If you have information to add or update for Animal Friends of Connecticut, please click here and let us know.

Animal Friends of Connecticut, Inc. is a nonprofit, no-kill shelter dedicated to the protection of animals. It is an all volunteer organization, based in West Hartford and New Britain that rescues stray, abandoned, abused and handicapped dogs and cats. Animals are also rescued from local dog pounds when their owners cannot be located. The animals are given needed medical care, all vaccinations and spayed or neutered, then cared for at our shelter until an appropriate placement can be found for them.

To see the adoptable pets for Animal Friends of Connecticut

click here Return to list
Animal Friends of Connecticut Location
Below is a map for Animal Friends of Connecticut, please call for specific directions.
***Note: PO Boxes will not show correctly on the map below.







Precious
Is a Female Dog who currently lives in Virginia.
Adopt Precious Now



Animal Shelter Facts
Did you know that you can create a FREE account on www.animalshelter.org, this will allow you to place your adoptable pet in our searchable database.